When Nagmeh Panahi, the former wife of Iranian-American pastor Saeed Abedini, told Samaritan's Purse CEO Franklin Graham that her husband had abused her for years, she expected sympathy and understanding.
Instead, she says Graham asked Panahi if she was cheating on her husband.
"I felt like this bleeding woman on the side of the road," Panahi told The Roys Report in an exclusive interview. "And this is the big stone being thrown—the first stone of adulteress."
At the time—November 2, 2015—Pastor Abedini was imprisoned in Iran and the focus of a massive #SaveSaeed campaign, spearheaded by Samaritan's Purse and the American Center for Law and Justice (ACLJ). Yet just hours before the call with Graham, Panahi sent an email to supporters revealing the shocking allegations of abuse.
Similarly, Panahi says when ACLJ Chief Counsel Jay Sekulow learned that Panahi's email, describing Abedini's abuse, had been leaked to the media, he encouraged her to fabricate a story.
Give a gift of $30 or more to The Roys Report this month, and you will receive a copy of "Wounded Workers: Recovering from Heartache in the Workplace and the Church" by Kirk Farnsworth. To donate, click here.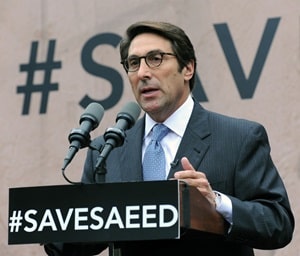 "The message I got from ACLJ was, 'Now media is on this. We need to have a statement . . . What are we going to say to the media? We can say you're on medication and you are mentally ill,'" Panahi recalled.  
Panahi said she refused, telling Sekulow she was seeing more clearly than she had in years.
Despite repeatedly being beaten—once so badly she thought she was going to die—Panahi said she had excused and rationalized her husband's abuse. But after Abedini's relentless put-downs, calling her names like "Jezebel" and "whore," and threats by phone and online from prison, Panahi said she had reached a breaking point.
Yet, she said Sekulow and Graham continued to pressure her to salvage her husband's reputation and the #SaveSaeed movement, especially after Abedini's release two months later—on January 16, 2016.
When first contacted by The Roys Report for comment about Panahi's allegations, Sekulow did not respond. However, when asked specifically if he had pressured Panahi to say she was mentally ill, Sekulow responded through his press agent: "The answer to your question is no. We will have no further comment due to attorney-client confidentiality."
The Roys Report also reached out to Graham. And he replied in a statement that he was "shocked and saddened" when he heard Panahi's "account of abuse suffered during her marriage."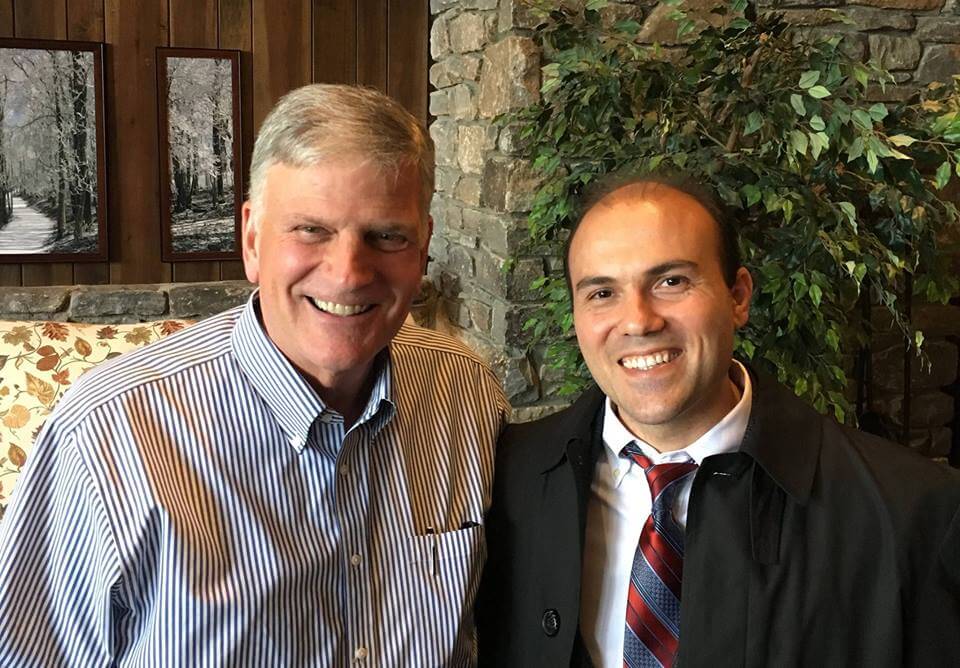 He added, "While I am not a licensed counselor, I did offer limited counsel—to both Naghmeh and Saeed—as a minister. . . . I do not believe it would be appropriate for me to publicly disclose advice or counsel I may have offered to this couple—other than to say it was always my sincere desire to see Naghmeh and Saeed experience Biblical reconciliation and a God-given restoration to their marriage."
Yet Panahi said she suspects Graham and Sekulow had an additional motive—the desire to continue a movement that had exploded both men's social media platforms and had proven a powerful fundraising tool.
And for the first time, Panahi has released numerous emails between her and Graham, often copied to Sekulow, documenting the pressure Graham exerted on Panahi to reconcile with her allegedly abusive husband.
This, despite Panahi telling Graham that Abedini was furious with her for speaking about the abuse; that she feared for her safety; and that Abedini had threatened to take their kids with him to Iran.
In one email dated January 23, 2016—a week after Saeed was released from an Iranian prison—Graham writes to Panahi that Abedini is "a hero." He adds, "I'm not saying that Saeed is not guilty of abuse or watching pornography and I am sure he is guilty of much more. The problem is you exposed him publicly to the whole world and embarrassed him."
Panahi also has released audio of a sometimes-heated meeting in August 2016 between Graham, Abedini, Panahi, and Panahi's pastor.
In one recorded exchange, Graham seems to blame Panahi for the rift in her marriage, and dismisses her insistence that her husband deal with his abuse before she'll begin in-person marriage counseling.
"If you want to make this work, you're going to have to move a little bit, okay?" Graham says to Panahi on the recording.
"Not on abuse, I'm sorry," Panahi says.
"Don't tell me you're sorry," Franklin replies, "because it doesn't matter to me, Naghmeh. It really doesn't."
Then, addressing her husband, Naghmeh says, "I'm sorry, Saeed, but the abuse has to be dealt with."
The Roys Report reached out to Abedini for his side of the story. But after initially agreeing to an interview, Abedini declined.
Panahi Refuses to Come to Abedini, So Graham Sends Abedini to Her
In the days after Abedini's release, Panahi says Graham urged her to fly to Germany to meet Abedini in route to the United States. Initially, she agreed, but then said she didn't feel safe and decided against it.
Then, Graham urged Panahi and her children to come to the Billy Graham Training Center at the Cove, a secluded area of Asheville, North Carolina, to receive marriage counseling.
Again, Panahi said she initially agreed, thinking marriage counseling might fix the couple's relationship. But after consulting with abuse counselors, who strongly advised her not to meet with Abedini until he had dealt with his abuse, Panahi changed her mind. Panahi said she also had a growing concern that her husband was going to use his new-found platform to enrich himself.
In an email, dated January 18, 2016, Panahi writes to Graham and Sekulow:
Because of the tremendous abuse that I have gone through the last 11 year(s) of our marriage, including (Abedini's) time in prison, and including his call with me yesterday and his hunger for fame . . . And because of his heart yesterday showing his lack of repentance . . . I need to keep the boundaries that the Lord has clearly spoken for me to keep. This means that I will be more than happy for Saeed to get counseling by himself. The kids and I will not be part of that process and try to sugar coat the horrors of abuse.
Panahi also forwarded Graham a letter written by George Wood, former superintendent of the General Council of the Assemblies of God—the denomination in which Abedini had served while in Iran.
Panahi told The Roys Report that Wood had called her shortly after she had sent the email to supporters on November 2, 2015, describing Abedini's abuse. Wood told her that years earlier, the pastors overseeing Abedini in Iran had put him under church discipline, which was news to Panahi.
Panahi then asked Wood to write a letter, explaining the issues with Abedini, so she could share it with leaders like Graham, who didn't believe her.
Wood writes in the letter to Panahi, shared with Graham:
. . . Shortly after Saeed was imprisoned, several different sources related to me that I should be careful in what I said publicly regarding Saeed as there were genuine concerns about his temper, reports of physical and verbal violence against you and/or your parents, reports of destruction of property in the home, and reports of a stated desire to become famous and rich by writing a book and doing public speaking that would obtain these objectives.
As Panahi described in a part one of a two-part podcast with The Roys Report, Abedini, prior to his conversion to Christianity, had been trained by Hezbollah. Once in 2005, she says Abedini beat her mercilessly when the couple was in Dubai, and Panahi thought she was going to die before escaping into a bathroom.
In 2007, Abedini reportedly beat her again and was convicted in Idaho of domestic assault.
And according to a transcript of divorce proceedings Panahi shared with The Roys Report, Abedini admits he broke Panahi's father's nose. Panahi's father testified that he was injured so badly, he required two surgeries. Panahi said Abedini also once went on a rampage at her parents' house, smashing a window of her mother's Lexus, breaking a TV and lamps, and putting holes in walls.
Panahi said this violence continued as mental and emotional abuse while Abedini was imprisoned in Iran. But she said because of her Middle Eastern background, and Christian teaching on submission, she didn't recognize Abedini's behavior as abuse.
That is until November 1, 2016, when she shared what was happening with North Carolina Pastor David Chadwick, and he labeled the behavior abuse. (Pastor Chadwick spoke with The Roys Report and confirmed Panahi's account.) This revelation led to Panahi's email the following day and subsequent calls with Graham, Wood, and Sekulow.
Yet, in an email January 18, 2016, Graham appears unfazed by Panahi's arguments. He reproves Panahi for deciding to stay with her parents in Boise, Idaho. "The Bible is very clear when we get married we're to leave mother and father and be joined together and become one flesh," Graham writes.
He adds, "Even if (Abedini) was able to prove to you that he is changed and satisfied all of your conditions, I am afraid you would raise the bar even higher to make it impossible."
Panahi replies, "I don't even have a bar. I don't want abuse any more. If this is a high bar, then please explain that to me? I don't want to be treated like trash."
On January 21, 2016, Panahi sends an email to Graham's sister, author and evangelist Anne Graham Lotz, who had become a trusted ally.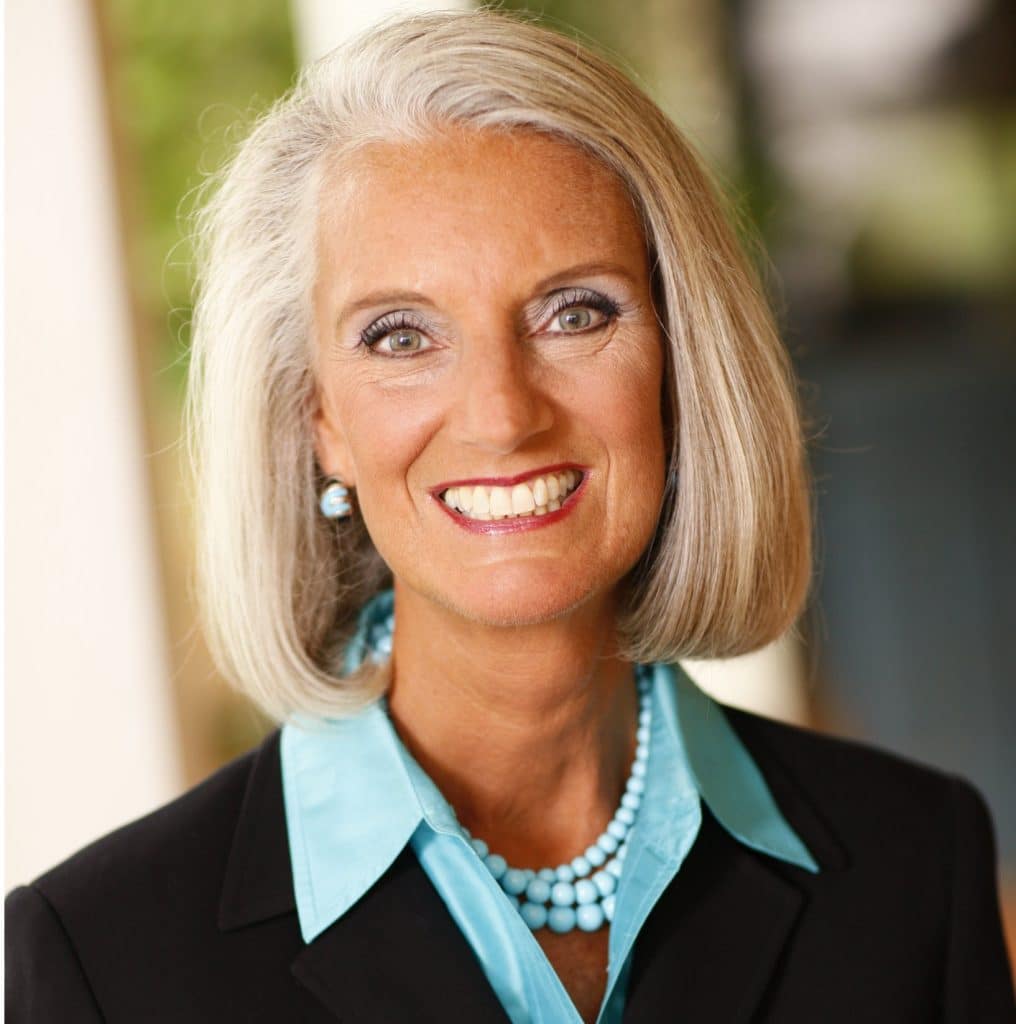 Panahi writes that she's "really scared," noting that Graham "is expecting (Panahi and Abedini) to stay at the same house."
She adds, "Franklin does not understand the deep evil that Saeed is dealing with and Saeed's pretend humility. I spoke with Franklin today and it seems like he believes if the woman loves enough and submits enough things will be fixed. I have learned otherwise. The more I gave in, the more abusive he became."
Lotz responds the same day: "I totally confirm that you are to stay in Boise, where you have your network of support. You are right, Franklin does not understand. And I can also tell you, Franklin is not a good listener. Just never mind him, if that's possible."
Panahi said Lotz also told her during a phone call that the Cove did not have cell phone reception and was miles away from the nearest place, which felt unsafe.
On January 22, 2016, Graham writes in another email to Panahi that she can't know if Abedini is repentant unless she talks to him "face-to-face," adding: "I'm counting on you to keep your word as your (sic) promised . . . I'll see you Monday."
The next day, Graham sends a longer email, stating that Abedini is a "hero to millions." He adds that wanting fame and riches for ministry is common, and that even if Abedini did abuse Panahi, she should have kept it quiet.
I know many people in the ministry Who (sic) want money fame and two (sic) sell their books. I'm not saying that Saeed is not guilty of abuse or watching pornography and I am sure he is guilty of much more. The problem is you exposed him publicly to the whole world and embarrassed him.
Graham adds:
You want Saeed to crawl to you in Boise where he has been publicly exposed embarrassed and shamed to have your family and friends wag their finger in his face to humiliate and shame him more. I recommend that you come for one week of counseling with him and then make your decision but you need to get away from Boise to be with him quietly where you will be protected . . . that is my recommendation
Despite Graham's insistence, Panahi refuses to come to North Carolina. So, on January 26, 2016, Graham flies Abedini, Abedini's parents and sister, two counselors, and a bodyguard on a private jet owned by Samaritan's Purse to Panahi's home in Boise, Idaho.
Panahi said she didn't know about the visit until the plane took off from North Carolina. That's when Reuters called her and said Abedini was on a jet headed for Boise.
"I said, 'Oh no, he's not.' They're like, 'Oh yes, he is,'" Panahi recalled. "They're like, 'We confirmed it with the Samaritan's Purse people. His private jet has just taken off.'"
Panahi said the impending visit threw her into a panic. Her lawyer had recently informed her that Abedini could legally take her children from her unless she filed for legal separation and got an order of protection. So, in the hours before Abedini and his entourage arrived, Panahi rushed to obtain the necessary documents from a local court.
Panahi said that as she pulled into her driveway, after obtaining a protection order, two cars arrived. In one, was Graham's bodyguard, Abedini, and Abedini's parents and sister. In the other, were the two marriage counselors.
"Who does that when I've told Franklin, 'I'm afraid. Saeed has threatened to take the kids'?" Panahi said. "Who does a surprise with a bodyguard and Saeed and his parents and his sister and the marriage counselors? They show up unannounced on a private jet—like that is traumatic."
Panahi said she then informed Graham's bodyguard that she had obtained a protection order, so Abedini couldn't take the couple's children. Panahi was willing, however, to allow Abedini to visit with the children, which he did.
This family reunion was reported in the press at the time as though it was planned. Graham's spokesman, Mark DeMoss, told the Idaho Statesman that Abedini was originally scheduled to see his wife and children in North Carolina, but plans had changed. "It now looks like they're going to actually reconnect in Boise and not in North Carolina," DeMoss said.
The next day, Graham posted on Facebook that he was praying for healing in Naghmeh and Saeed Abedini's marriage. He added, "Other than God, no one knows the details and the truth of what has happened between Saeed and Naghmeh except them. There's an old saying that there are at least two sides to every story. I can tell one thing for sure—not everything that has been reported in the media is true."
More pressure by Graham
For the remainder of the winter and spring 2016, Abedini remained in Boise and saw his children frequently. However, Panahi said Graham continued to pressure her to submit to in-person marriage counseling with Abedini.
In February, Panahi said Graham's marriage counselors, Dan and Linda Stephens, who work with Samaritan's Purse, flew to Boise to meet with Panahi's pastor, Bob Caldwell. Panahi said the Stephenses also spoke with Panahi's abuse counselor, Robert Needham.
Caldwell was pastor of Calvary Church Boise at the time, but resigned in December 2016, after confessing to adultery. The Roys Report tried to contact Caldwell for comment but did not get a response.
We also reached out to Panahi's counselor, Robert Needham. Needham stated in an email that he couldn't remember specifics of his discussion in 2016 with the Stephenses. However, he wrote that a "serious problem for Naghmeh was the concerted efforts on the part of some professional counselors to force Naghmeh into intense 'marriage counseling,' instead of FIRST dealing with her husband's high profile abuse of her, and the children. That painfully difficult time for her I remember very well."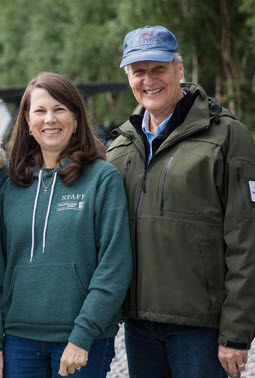 Panahi said that after their meeting with Needham and Caldwell, the Stephenses conceded that Abedini should get abuse counseling prior to any marriage counseling. The Stephenses then emailed Abedini, encouraging him to contact one of two abuse counselors they recommended, Panahi said.
The Roys Report reached out to Samaritan's Purse, requesting comment from Dan and Linda Stephens. Samaritan's Purse responded that the Stephenses "cannot discuss conversations of information related to any counseling sessions they have been involved in."
About two months after the Stephenses' visit, on April 22, 2016, Panahi emailed Graham, informing him that Abedini had not contacted either abuse counselor. She asked Graham to address the issue with Abedini to "help our family move towards healing and reconciliation."
On April 24, 2016, Graham responded: "You have made many demands sense (sic) Saeed got out of prison. I think both of you need to see a counselor together. If you continue this way you and Saeed will destroy your children. . . . I'm willing to help both of you but only the two of you together."
Panahi replies that the abuse is "the most critical issue that our marriage has faced" and requested again that Abedini meet with an abuse counselor.
Graham responds that Panahi has "continued to have bad advisors," adding: "I would strongly recommend the two of you come to Asheville with marriage counselors of your choice . . ." (View entire email thread.)
Panahi, however, remained resolute. And in June, 2016, Abedini left Boise and went to Alaska to work for Graham at Samaritan's Lodge.
Tense meeting in August 2016
In August 2016, Graham called Panahi, and requested an in-person meeting between her, Abedini, and himself. Panahi said she agreed to meet, fearing that if she refused, Graham would paint her in the media as the reason the marriage failed.
So, on August 9, 2016, Graham, Abedini, and Panahi had a meeting at a hotel conference room in Boise, which Panahi recorded. Also at the meeting were Panahi's pastor, Bob Caldwell, Panahi's lawyer, and Graham's bodyguard.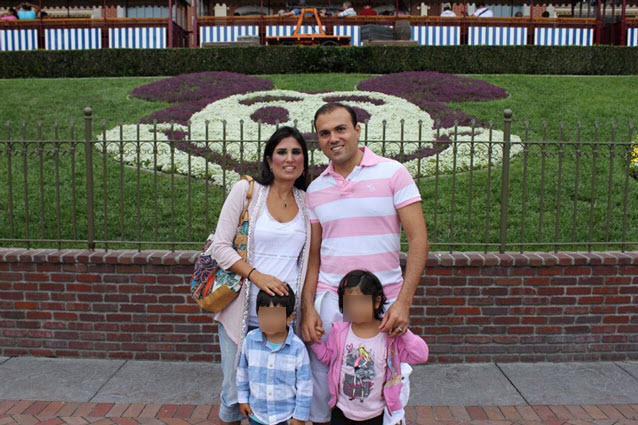 In audio of that meeting released to The Roys Report, Graham is heard at the beginning, reminding Panahi that Samaritan's Purse had given her lots of money during Abedini's imprisonment.
"We have given you a lot of money—tens of thousands of dollars," Graham says. "And that was for you and the children. . . . It was to help them."
Then, Graham says Abedini is ready to do "whatever it needs" to reconcile and states, "This can be fixed, Naghmeh, and it can be fixed easy."
Yet when Panahi says she won't budge on her requirement that Abedini get abuse counseling, Graham objects. He also seems to dismiss Panahi's allegations that she's a victim of abuse and that her husband is dangerous.
"In most marriages . . . abuse is where a husband comes home and he drinks a six-pack of beer, he comes up out of the chair because the kids are making noise, and he beats his wife, and he beats the kids . . ." Graham says. "That's not what you've been facing. Your husband has been in prison."
"I was beaten," Panahi states.
"Your husband has been in prison for three-and-a-half years," Graham replies. "And he's not the same person that went into prison."
"He's going to be more dangerous," Panahi states. "He might have PTSD . . ."
Graham seems surprised and asks: "PTSD? So, you think he has that." (Panahi says a psychiatrist confirmed in divorce proceedings that Abedini had PTSD.)
Later in the conversation, Pastor Caldwell confronts Graham: "You've never been around, obviously, psychological abuse, because if you have, it is worse by far sometimes than any physical abuse."
Graham objects, "We deal with this. I understand it."
"No, I'm serious," Caldwell replies.
"I understand . . ." Graham says.
"But you were saying her weakness in this situation is she's not getting beat up, so therefore, it's not 'real abuse'—it's kind of 'mental abuse' that can be dealt with by talking it over and . . ."
"And trying to find counselors . . ." Graham says. "The marriage counselors we're dealing with, Bob, they're saying this is kind of a gray area, you know, getting a special counselor for abuse."
Several times, Graham expresses frustration with Panahi. At one point, he confronts her for changing her mind and deciding not to meet Abedini in Germany, and then in North Carolina.
Another time, he accuses Panahi of lying because during Abedini's imprisonment, she denied she had any communication with Abedini when she had. Panahi tells Graham she withheld this information from him because Jay Sekulow told her not to tell anyone Abedini had a phone, or it might endanger his life.
Panahi also confronts Graham—challenging him for questioning if she had cheated on Abedini.
Graham responds, "Listen, we have got a . . . bone to pick with you." He then confronts Panahi for not telling him about Abedini's abuse sooner.
"We sat in this restaurant in this town," he says, "and you never once said, 'Hey, there's a problem here.'"
Despite many objections, the meeting ends with what seems to be an agreement for Abedini to see an abuse counselor. However, about a month and a half later, Panahi says she received a text from Abedini saying he's filing for divorce.
Lobbying for change
In the past five years, Panahi said she feels she's been vindicated. In 2017, Panahi and Abedini were divorced, and a court awarded Panahi full custody of her children.
That same year, Abedini pleaded guilty to violating a restraining order and was ordered to remain at least 300 yards away from Panahi's home.
In 2018, Abedini was arrested on a misdemeanor charge of violating a no-contact order for sending derogatory, name-calling text messages to Panahi. According to Panahi, Abedini failed to show for his court date, and now there's a warrant out for his arrest in Idaho.
Panahi said she's speaking up now because she's tired of Christian celebrities getting a pass when they bully and abuse victims.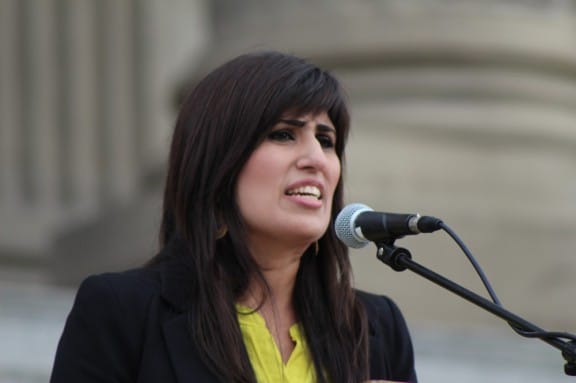 She said she was especially disheartened recently when she posted an article The Roys Report published about allegations of sexual misconduct concerning Oregon megachurch pastor, Ben Courson. Instead of calling for Courson to repent, she said some people attacked her for urging Courson's church to deal with the misconduct biblically.
Panahi said she saw what women can do when she was advocating for her husband's release from an Iranian prison. She said it was primarily women who made the #SaveSaeed movement go viral, and she said she believes women need to step up now.
"As women, we have a voice to speak out for each other," Panahi said. "I wanted the religious leaders to speak out. . . . (But) there's just a bond between them. There's loyalty . . .
"So I want to say as women, we do have a voice. . . . I believe there can be a movement to say no more. . . . Let's tear down the idol, the idolatry of celebrity pastors and worship leaders and those we . . . worship and we say, 'Don't you dare say anything negative about them.'
"Let's tear them down and say you're accountable. You should be above reproach. And if someone comes out about abuse, let's investigate."
Full audio of meeting between Graham, Abedini, Panahi, & Panahi's Pastor:
Podcast: Ex-Wife Tells of Abuse & Betrayal Behind

#SaveSaeed, Part 1:
Podcast: Ex-Wife Tells of Abuse & Betrayal Behind

#SaveSaeed, Part 2: