An external review of Arise Church—a multi-campus megachurch in New Zealand—has found "systemic" leadership failures at the church and is recommending that the board of directors resign immediately.
The review was commissioned by Arise and conducted by Pathfinding, an independent consulting group serving charitable organizations. It follows allegations of bullying and misconduct at the Pentecostal church, which first surfaced in April. Arise founding pastor, John Cameron, resigned in late May.
The report, leaked to the press, presented 92 recommended changes for the church to implement regarding 17 categories like governance, sexual harassment and assault, culture and racism, and church finances.
Pathfinding reviewed 545 submissions from current and former church members, staff, and interns. Of those submissions, 57 percent were made by females, and 325 were made by current members.
Accusations found in the report include incidents of nudity by leadership, sexual harassment, racist remarks, bullying that spilled over into assault, and extravagant spending by "senior leadership based on their apparent lifestyles and appearances."
Give a gift of any amount to The Roys Report this month, and you will receive "In the House of Friends: Understanding and Healing from Spiritual Abuse in Christian Churches" by Kenneth Garrett. To donate, click here.

Also included were accusations that persons identifying as LGBT were "denied opportunities to serve because of what they believe was said to be their 'sin.'" While not universal, many evangelical denominations hold to a biblical ethic teaching that homosexuality is a sin.
Recommendations
Because the report found that some incidents of a sexual nature were not properly reported, Pathfinding recommended that the church "review its policies regarding unwanted sexual behavior" and require compulsory training regarding record keeping and recording of incidents.
The report also recommended a full independent review of the finances of Arise Church since 2017; annual, public financial reports; and a clearer staff expenditure policy.
The governance of Arise church has had "significant and systemic failures in governance stretching back over many years and including a lack of meaningful oversight," the report stated. Because of this, Pathfinding recommended that the current board resign and appoint a commissioner to take responsibility for implementing the report's recommendations.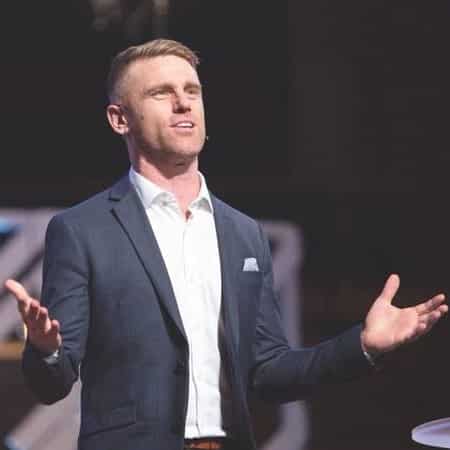 For future boards, the report recommended that church leaders not sit on the board and that all board members reside in New Zealand and have published contact information. The report also advised that the newly appointed commissioner mentor and guide the new board.
The church should also work on inclusion and engagement of the native Maori people in its work and establish a multicultural group to lead the effort.
To combat the bullying atmosphere that was a concern among current and past members, Arise Church should adopt a code of conduct and training that includes zero tolerance for bullying and assault, the report recommends.
Some who spoke to Pathfinding noted breaches of members' privacy and access to personal information. As a result, the report recommends the church create two officer roles to establish practices that will protect the privacy of church members and their information.
More controversial is the recommendation that Arise church "examine the practice of disallowing people to serve within the church because of their sexual identity."
The report contained some optimism and hope, applauding the board for its "willingness to undertake this independent review process." Pathfinding also acknowledged that many of the people who came forward with concerns "desire to see Arise improve" and to "move positively into the future."
Arise Church was founded in 2002. It has 13 campuses in various locations around New Zealand including Auckland, Wellington, and Christchurch.
Allegations came to light in April 2022 through the reporting of David Farrier on his online newsletter, Webworm.
The church then commissioned the review, and Pathfinding received oral and written submissions from April 13 through May 27. The report was completed in July.
Pathfinding emphasized in its report that the review was not an investigation, but that the New Zealand Police have been engaged where appropriate and given a summary of the findings.
The Pathfinding review team consisted of Charlotte Cummings, a counselor with experience handling sensitive complaints about abuse and misconduct; Revered Frank Ritchie, a well-known Wesleyan Methodist minister and broadcaster; and Chris Clarke, a leader who has experience in governance roles.
At the same time Pathfinding was commissioned to begin the review, the church also hired an independent law firm, Duncan Cotterill, to review employment policies.
Arise Church says it plans to pass along the report findings, as well as those from other reviews, to an advisory council made up of church representatives. This council will make final recommendations to the Arise Board by February 2023.
Kim Roberts is a freelance writer who holds a Juris Doctor from Baylor University. She has homeschooled her three children and is happily married to her husband of 25 years.