UPDATE: Someone just alerted me to a video uploaded in 2011 by the Global Leadership Network (formerly the Willow Creek Association) of Dr. Bilezikian giving advice to church leaders, and a 2016 video highlighting Bilezikian's role in Willow Creek's founding. Both are at the end of this post.
The leadership of Willow Creek Community Church says it has believed for the past 10 years that its co-founder, Dr. Gilbert Bilezikian, engaged in "sinful" behavior, including kissing and "inappropriate touching" of a congregant. For this, Willow Creek said it banned Bilezikian in 2010 from serving at the church.
Yet just five years ago, the church honored Bilezikian, or "Dr. B," at its 40th Anniversary celebration at the United Center as "the living legend of Willow Creek Community Church." The church's café at Willow Creek's South Barrington campus also continued to be named "Dr. B's" until August of 2018.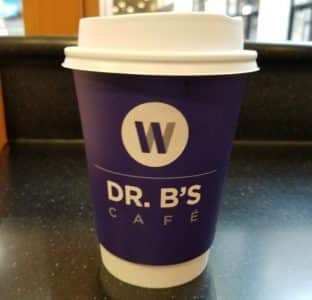 And, according to Bilezikian's alleged victim, Ann Lindberg, the church didn't just fail to communicate its ban on Bilezikian serving. Church leaders dismissed Lindberg's report that Willow's marriage ministry was promoting Bilezikian and allowing him to mentor church volunteers.
Plus, the group tasked with examining the toxic culture at Willow Creek to which Lindberg was referred, was led by people who had close ties to Bilezikian, raising questions of potential conflict of interest.
Give a gift of $25 or more to The Roys Report this month, and you will receive a copy of "Ecclesiastes and the Search for Meaning in an Upside-Down World" by Russell L. Meek. to donate, click here.
The shocking news about Bilezikian was first revealed over the weekend when Lindberg published her account of alleged abuse on Facebook. Willow Creek responded with a statement Tuesday night, saying that church officials heard about the alleged abuse approximately 10 years ago, believed the victim, and immediately restricted Bilezikian from serving.
They added, however, that "the restriction was not adequately communicated, resulting in Dr. Bilezikian serving and teaching in various capacities over the years."
What was communicated, however, was that Dr. Bilezikian, or "Dr. B," was Willow Creek royalty.
In August 2015, The Willow Creek Association, now the Global Leadership Network, honored Bilezekian at its Global Leadership Summit, according to an Instagram post by a photographer at the event.
Then, during Willow Creek's 40th Anniversary celebration on October 18, 2015, at the United Center, former senior pastor, Bill Hybels, inducted Bilezikian into the equivalent of a Willow Creek hall of fame.
Hybels instructed everyone in the arena to "stand respectfully." Then, with spotlights waving, a voice announced Bilezikian as he would a star player for the Chicago Bulls "to be remembered forever." The announcer named Bilezikian's height and weight, but also mentioned his professional accomplishments, referring to him as a living legend.
Then a huge banner with a picture of "Dr. B" unfurled from the ceiling and the audience gave Bilezikian, who was standing beneath the banner on an upper deck, a standing ovation.  
Honoring Dr. B at 40th Anniversary celebration video:
I reached out to Willow Creek Acting Senior Pastor Steve Gillen and the elders for comment about why the church, knowing what it did, chose to honor Bilezikian at its 40th Anniversary, and why the café remained "Dr. B's" until 2018. Neither Gillen nor the elders responded.
However, longtime member Amy Love said she called the church in late August 2018 and asked why the café had been renamed. Love said a receptionist told her that the only reason the church had removed Bilezikian's name was because Willow didn't want to honor any person other than Jesus. 
Just weeks earlier, though, the blog E.S. Martin had published an anonymous account of abuse by "a founding elder at Willow Creek—not Bill Hybels." The post described an incident in which the elder pulled the victim "firmly against him" and "was bouncing my breasts up against his chest as if he was dribbling a basketball."
Three days later, the blog published a second account from the same woman, describing a time when the same elder forced her to look at poster of a man wearing only a "Speedo with his legs wide open." The elder then laughed when the woman protested and sported a "gloating grin." In this second account, the elder abusing the woman was identified as Dr. Gilbert Bilezikian.
Lindberg informs church about Bilezikian serving, but leaders do nothing
Though Willow Creek says that the reason Bilezikian continued serving at the church was simply due to the church's failure to communicate its own ban, emails Lindberg sent me suggest otherwise.  
For example, on August 17, 2017, Lindberg received an email from Pat Cimo, former director of the marriage ministry at Willow Creek—a ministry in which Lindberg and her husband, Mark, were serving. In the email, Cimo said that Bilezikian "has been mentoring my Marriage Ministry volunteers" and encouraged these volunteers to attend an upcoming ADVANCE conference that Bilezikian was leading.
Cimo said that Bilezikian "has been mentoring my Marriage Ministry volunteers" and encouraged these volunteers to attend an upcoming ADVANCE conference that Bilezikian was leading.
On August 23, 2017, Lindberg forwarded the email to former Willow Creek Director Scott Vaudrey & Pastor Chris Hurta—the leaders to whom she had first told her story about Bilezikian in 2010. "We received this email and found it very concerning," Lindberg wrote. "In the event you did not know, I wanted you to be aware of the situation."
Vaudrey replied the same day on an email copied to Hurta and said, "Thank you for sharing this Ann. Blessings, Scott." But nothing changed.
In fact, the following day, Lindberg received another email from Cimo, encouraging people to bring their Bibles to the Advance conference led by Bilezikian, and reminding them of the location and time of the conference.
I asked Vaudrey, who's now an author of a book on relationships and an executive coach, about why he didn't do anything in response to Lindberg's alert. Vaudrey said that he misread the email from Lindberg when he first received it in 2017.
However, Vaudrey said that in 2018, around the time he resigned, he was scanning his email from his church account and discovered the 2017 email from Lindberg. Vaudrey said when he read the email, he "felt sick" about his response to Lindberg and called it "the biggest regret of my ministry life."
Vaudrey said when he read the email, he "felt sick" about his response to Lindberg and called it "the biggest regret of my ministry life."
Vaudrey added, "I did not know of any other time Dr. Bilezikian spoke or I would have spoken out to the elders and senior pastor." He added that Dr. Bilezikian "was aware of the explicit prohibition from any speaking or mentoring."
I reached out to Bilezikian to confirm what Vaudrey told me, but he did not respond. I also reached out to Chris Hurta, but he did not respond either.
I asked Lindberg if Vaudrey has ever reached out to her to apologize or to express regret and she said he has not.
Cimo told me that neither Vaudrey nor Hurta told her Lindberg's story of abuse. Instead, Cimo said that about a year after the ADVANCE conference—in August 2018—Lindberg told Cimo a portion of her story and Cimo was shocked. Cimo said she then talked to Hurta, who told her that Lindberg should tell her story to an outside investigation group that was being formed to investigate issues at the Willow Creek.
IAG includes members with ties to Bilezikian
In October 2018, Lindberg contacted the hotline for Willow Creek's Independent Advisory Group (IAG) via email. On January 1, 2019, IAG co-chair, Jo Anne Lyon, responded, and the two arranged a meeting between Lindberg and the IAG.
However, the next day, Lindberg wrote Lyon, concerned about the scope of the investigation. "When Chris Hurta of Willow had first said he would 'open a case,' which in fact, we have been discussing since 2010, we thought the committee would be addressing perpetrators beyond Bill," Lindberg wrote. "In re-reading the committee's goals, it doesn't sound as if Dr. Bilezikian would be included. I believe Dr. B to have had more victims than Bill, but if the committee's goals don't ultimately include anyone else, it would be pointless to have the meeting."
Lyon responded, "You read rightly the scope of our committee. As you saw we are also looking at the overall culture of the church. You are the only person regarding Dr. B that we have chosen with whom to speak."
"You read rightly the scope of our committee. . . . You are the only person regarding Dr. B that we have chosen with whom to speak."
Lindberg then reached out to a victim advocate she knew, who informed her that Lyon worked with Bilezikian to found CBE International (Christians for Biblical Equality). The advocate also told Lindberg that another member of IAG's four-member committee was Margaret Diddams, provost of Wheaton College. Bilezikian is professor of New Testament emeritus at Wheaton College and taught at the school for 20 years.
Lindberg told me that she had a negative experience with Wheaton when she reported her story of abuse to the school in November 2018. (I am investigating what happened with Wheaton and plan to report on that soon.) Given Lindberg's experience with Wheaton, and the connections Lyon and Diddams had to Bilezikian, Lindberg told me that she did not trust the IAG to be impartial and cancelled her appointment.
Vaudrey Responds to Allegations in Lindberg's Published Account
According to Lindberg, her decision to publish her story this weekend capped years of attacks and frustration at Willow Creek that began with her meeting in 2010 with Vaudrey and Hurta.
According to Lindberg, when she first met with Vaudrey and Hurta in 2010, they said that since Bilezikian's behavior didn't lead to physically having sex, the issue "didn't need to go further than that meeting." Lindberg also said she expressed concern that Bilezikian may have other victims, but Vaudrey said he was confident there were none.
Vaudrey recently sent me a statement in which he said he's "deeply sorry" for failing to create a "safe-enough environment" for Lindberg and said he's "heartbroken" that she thinks leaders didn't take her seriously. Vaudrey said that as soon as "they" (presumably Vaurdrey and Hurta) heard Lindberg's story, they immediately reported the full details to Hybels and the elders, who decided to restrict Bilezikian.
Vaudrey also responded to Lindberg's allegation that the church destroyed postcards that she had given Vaudrey and Hurta in 2010.
In 2018, when Lindberg asked for the postcards to be returned, Hurta sent a digital copy of just the backs of the postcards.
Vaudrey said that the church had a practice of shredding documents only after hard copies were scanned and stored electronically, and that no documents were lost. Vaudrey also denied Lindberg's allegations that the church sought retribution against her.
Vaurdrey said, "I cannot speak to her being silenced or watched by security, as no one on the ERT (Elder Response Team) (including myself) was involved—nor would we ever (emphasis his) condone such actions since Ann has done nothing wrong."
Below is Vaudrey's full statement:
Scott Vaudrey Statement_Redacted

Video of Bilezikian posted by GLN: 
UPDATE: Initially, when I posted this video, it was on the Global Leadership Network's YouTube channel. Within hours, the video was removed, but I had already captured it and posted it to my YouTube channel.
Video featuring Bilezikian's role in founding of Willow Creek: