The senior pastor of an influential Chicagoland megachurch has tested positive for COVID-19.
Dave Dummitt was supposed to preach this weekend at Willow Creek Community Church but had to bow out after receiving a positive COVID test on Saturday.
"Just so you know, he is feeling fine, just mild symptoms," Shawn Williams, pastor of Willow Creek's South Barrington campus told worshipers in a live stream of church services.
Dummit, who became Willow Creek's senior pastor in 2020, was tested for COVID after learning that a family member had tested positive for the virus. He informed church leadership and is now isolating at home, Willow Creek executive pastor Tim Stevens stated in an email.
The church has informed staff and others who may have had close contact with Dummitt.
Give a gift of $30 or more to The Roys Report this month, and you will receive a copy of "The Way of the Dragon or the Way of the Lamb" by Jamin Goggin and Kyle Strobel. To donate, click here.
"Anyone on the contact list is being encouraged to stay isolated and get tested 3 to 5 days after exposure, per CDC guidelines," said Stevens. 
Citing privacy concerns, Stevens could not confirm whether or not Dummitt has been vaccinated. 
"We are praying for the Dummitt family, as well as everyone who continues to be impacted by the global pandemic, he said.  
Dummitt's positive test comes on the heels of Willow Creek's Global Leadership Summit, which was held August 4-5. He attended the summit at Willow Creek's South Barrington campus. 
Tom De Vries, president of the Global Leadership Network, stated that Willow Creek had informed him of Dummitt's positive test. De Vries said the network was doing contract tracing and informing people who had been in close contact with Dummitt of the positive test. 
De Vries said the leadership summit had followed CDC guidelines and limited seating at the South Barrington campus to 30% during the event. 
In early March 2020, megachurch pastor Craig Groeschel, had to quarantine after being exposed to COVID-19 during a Global Leadership Summit event in Germany. That event was concluded early after a speaker became ill with the coronavirus. 
Dummitt became pastor of Willow Creek in 2020, two years after Bill Hybels, the church's co-founder, resigned after being accused of sexual misconduct and abuse of power. The two pastors initially named to succeed Hybels also resigned within months. Dummit's recent statements to address the misdeeds of former pastor Hybels have been criticized by abuse victims' advocates.
Founded in 1975, Willow Creek has been one of the most influential evangelical churches in the country for decades. The church drew as many as 25,000 to services at its height. That number had dropped to about 18,000 after Hybels resigned.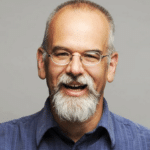 Bob Smietana is a national reporter for Religion News Service.