After touting a fake doctorate for more than a year, author and executive pastor at The Summit Church, Bryan Loritts, recently announced he's earned a real one.
Loritts yesterday tweeted a picture of a Doctor of Ministry diploma from Liberty University, stating: "Came home and my wife surprised me with this frame."
Liberty University Senior Vice President of Communications Scott Lamb confirmed that Liberty had awarded Loritts the Doctor of Ministry in May 2021. Lamb added that the degree can be earned in two years or less. When asked when Loritts enrolled at Liberty, Lamb said FERPA laws prohibited him from disclosing that information.
In January 2020—16 months before earning the Liberty doctorate—Loritts posted a picture of himself in doctoral robes on Instagram with the caption, "Today was a good day." He also then began using the title, "Dr. Brian Loritts," at his website and on social media.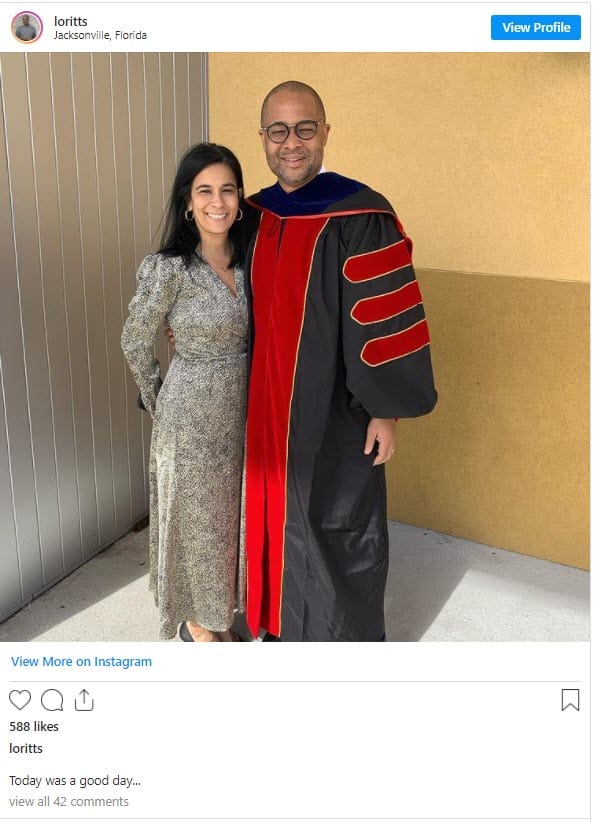 When I reached out to Loritts and The Summit Church in May 2020, asking where and when Loritts had earned the doctorate, Summit replied that Loritts had received an honorary doctorate from St. Thomas Christian University.
Give a gift of $30 or more to The Roys Report this month, and you will receive a copy of "I Didn't Survive: Emerging Whole After Deception, Persecution, and Hidden Abuse" by Naghmeh Abedini Panahi. To donate, click here.
By convention, recipients of honorary doctorates are not supposed to use the title "Dr." (This practice of using the Dr. title for honorary degrees was the basis of the 2015 credential scandal involving Ravi Zacharias.)
Yet as I reported in an article in May 2020, Loritts' doctorate was not even conferred by a legitimate school.
St. Thomas Christian University was given an "F" rating by the Better Business Bureau (BBB) and was not registered with the Florida Education Board. In addition, the president of St. Thomas, "Dr. Zamekio Jackson," claims to have received his education at Texas Christian University (TCU), but TCU says Jackson never attended the school.
Despite the evidence that his degree was not legitimate, Loritts continued using the title "Dr. Loritts" for a year. However, he deleted the Instagram post from January 2020 picturing him in a doctoral robe.
Loritts never responded to inquiries by The Roys Report about his fake degree. Neither did Loritts' employer, The Summit Church, which is pastored by former Southern Baptist Convention President J.D. Greear.
Recently, though, The Summit Church hired Guidepost Solutions to investigate another controversy involving Loritts—claims that Loritts had covered up sex crimes at a former church.
That investigation found "no convincing evidence" that Loritts had covered up sex crimes at Fellowship Memphis, where he pastored from 2003—2015.
However, the investigation noted that Loritts did not report the crimes committed by his brother-in-law to police. The investigation also did not resolve many major issues, including what happened to the phone containing evidence of the sex crimes, which Loritts was known to have possessed.
The firm conducting the investigation—Guidepost Solutions—also has come under criticism for not representing the interests of victims, but instead protecting clients.
Guidepost Solutions touts itself on its website as a company that serves "high profile" clients. And in an interview with media, a former CEO stated that Guidepost Solutions is skilled at "making the problems go away with the least amount of repercussions for the client."
UPDATE: On Wednesday, The Roys Report learned that FERPA laws do not prohibit a school from disclosing the dates a student attended, as Liberty's Scott Lamb claimed. When confronted with this information, Lamb replied that Loritts had put a block on his file, so Liberty was unable to say when Loritts enrolled in the DMin program.