Cedarville University, an Ohio Baptist school that's been accused of mishandling Title IX cases, recently sparked controversy for posting a message in women's bathrooms that some say shamed and blamed women for abuse.
The message was reportedly posted on a mirror in the women's bathroom in Jeremiah Chapel, where students attend daily chapel services. It read: "Examine Yourself: Have I ever encouraged my boyfriend to go beyond boundaries we set for our relationship?" A sticker on an adjacent mirror identified the messages as part of "Speak Up, Cedarville," an initiative of the school's Title IX office.
On Tuesday, blogger and survivor advocate Todd Wilhelm posted a photo of the Cedarville message on Twitter, which sparked outrage.
"Every time I think it can't get worse, it does," tweeted former Cedarville University professor Julie L. Moore. "The Thomas-White-blame-and-shame continues."
Moore, who now teaches at Taylor University, was a vocal critical of Cedarville University President Thomas White in 2020, when news surfaced that White had hired a known sexual predator and withheld information from Cedarville's board.
Since then, Cedarville has faced numerous allegations that it mishandled Title IX sexual abuse and harassment cases. Just two months ago, some students staged a walk-out during a chapel service to show solidarity with sex abuse victims.
Tim Hewitt, a Cedarville alumnus and father of two current Cedarville students, confirmed the authenticity of the photos Wilhelm posted with The Roys Report (TRR). Hewitt said he was "disappointed" by what the message said to women who saw it.
"It communicates a fundamental lack of understanding and sensitivity to the trauma that a young woman may experience through harassment or assault," said Hewitt. "To lay responsibility at her feet is such an incredibly destructive and unloving message."
Hewitt told TRR that he complained to Cedarville's administration about the message, and within 48 hours, the message was removed.
TRR reached out to Cedarville's media spokesperson for comment but did not hear back.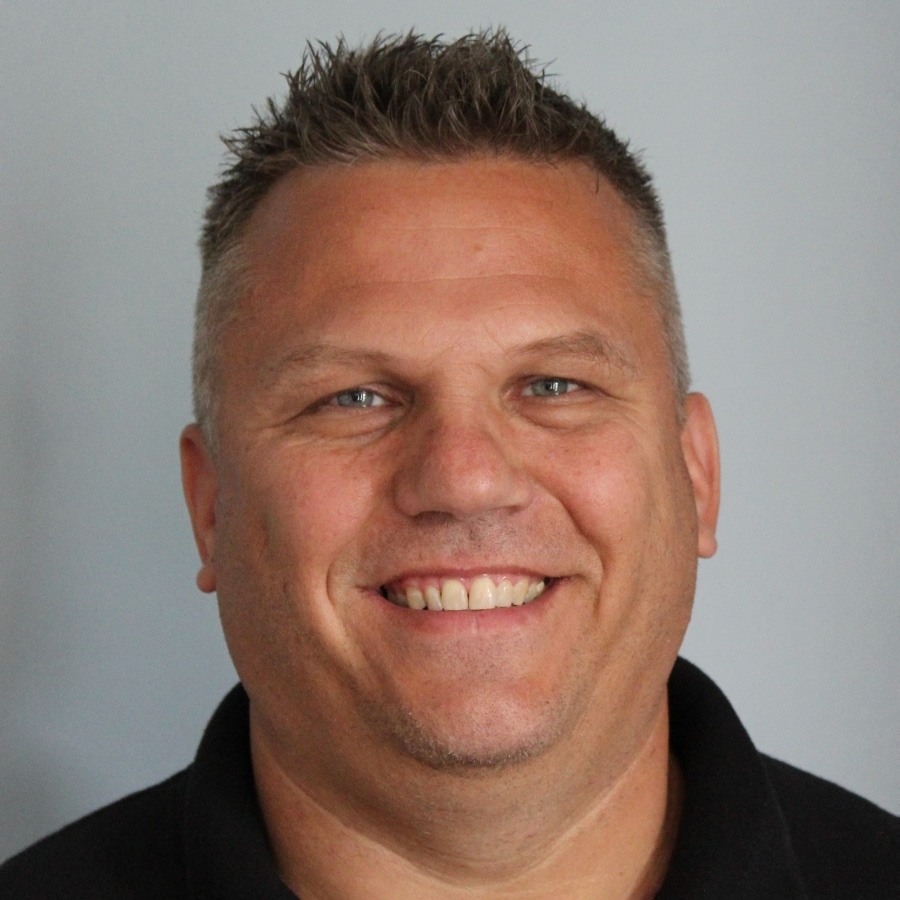 Another parent of a former Cedarville student, Brian Ayer, who has been a licensed counselor in central Ohio for 20 years, told TRR that he found the posted signs "insulting" to women. 
Ayer said his daughter left the school after two semesters, in part because Cedarville leaders were not responsive to his and his daughter's feedback. "Their responses to any concerns have been minimizing and dismissive," he said. "They are good at using distraction methods and never admit to mistakes or bad decisions." 
Abuse survivor advocates also expressed concern over the Cedarville messaging.
Christa Brown, who's been instrumental in calling out abuse in the Southern Baptist Convention, called the message "disturbing," and told The Roys Report (TRR): "It implicitly conveys a victim-blaming and victim-shaming message. A girl is not at fault for her own assault. The fact that it was part of a Title IX promotion makes it all the worse." 
Sheila Gregoire, author of She Deserves Better and other books on marriage and dating, agreed. "It does not talk about consent properly," she told TRR. "It is putting the responsibility for crossing boundaries at the girl's feet. And it is not helping girls to recognize the red flags of date rape." 
Several social media users also commented on the "different vibe" of the school's messaging to young men. In the men's bathroom, the school posted stickers urging the men, "Examine Yourself: 'Have I ever used popularity to manipulate someone to go out with me?'"
"This makes it so much worse," tweeted a twitter user named Christy Hemphill. "'Guys, are you so charming and fun it's not fair to the girls, who we know are so easily manipulated?'
'Girls, are you so seductive and sexually ensnaring, it's not fair to the guys, who we know have high moral standards?' Peak Christian misogyny."
Gregoire noted the contrasting messages reflect decades of "faulty" Christian purity culture assumptions. "Many evangelical books and speakers make it sound like God created boys' sex drives to be out of control, and so girls must be the gatekeepers," she said. "That's when girls start blaming themselves for their own rape." 
A history of alleged mishandling of Title IX cases
This latest controversy comes after several years of unrest at Cedarville concerning its alleged mishandling of Title IX cases.
In the wake of the 2020 scandal involving White's hiring of a sexual predator, a student alleged the school had failed to protect her after she filed a Title IX complaint. Similarly, an employee reported that she had been sexually harassed by the head of the pharmacy school and pressured by Cedarville to accept an "informal resolution of the matter."
More recently, some Cedarville students and alumni staged a walk-out during chapel to show solidarity with sex abuse victims and to bring attention to alleged Title IX mismanagement. The walk-out came after a stabbing at Cedarville, involving two students. A female student, Juniya Franks, was charged with felony assault in connection with the stabbing, but contends she acted in self-defense.
Hewitt wrote in emails to Cedarville's administration, which he provided to TRR, that the victim of the stabbing was a male student with a reputation of harassing female students who had been reported to Title IX. (TRR has heard similar reports from Cedarville students and alumni. We have asked Cedarville about these allegations several times, but the school has not responded.)
"Over the past three years, (my children) have commented repeatedly that Title IX complaints are not properly handled on campus and serial offenders get off with little to no penalty, while the young women feel un-protected and marginalized," Hewitt wrote. "This perpetuates the view among so many of the young women (my daughter being one of them) that there is no point in filing a Title IX complaint because nothing will be done."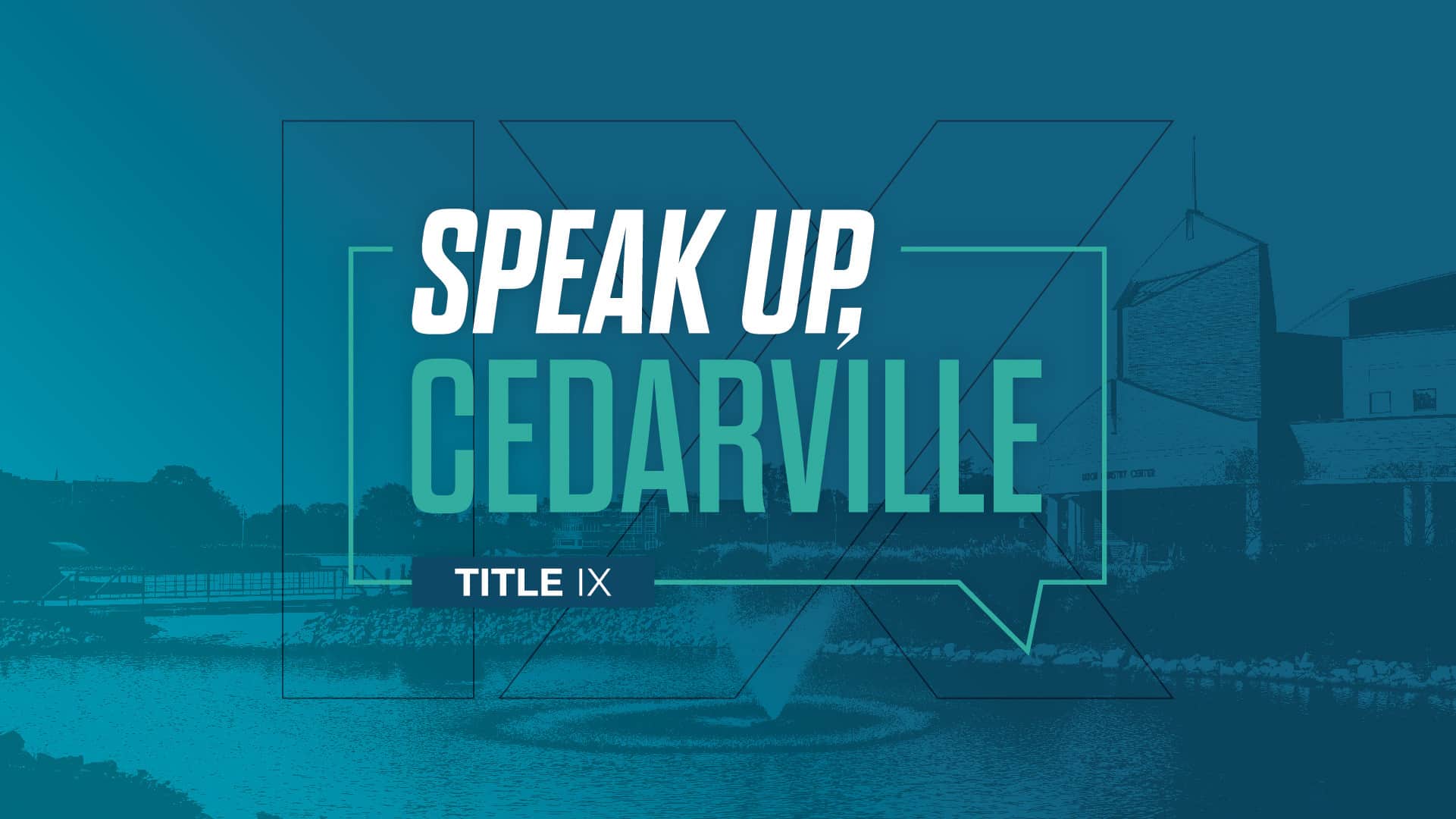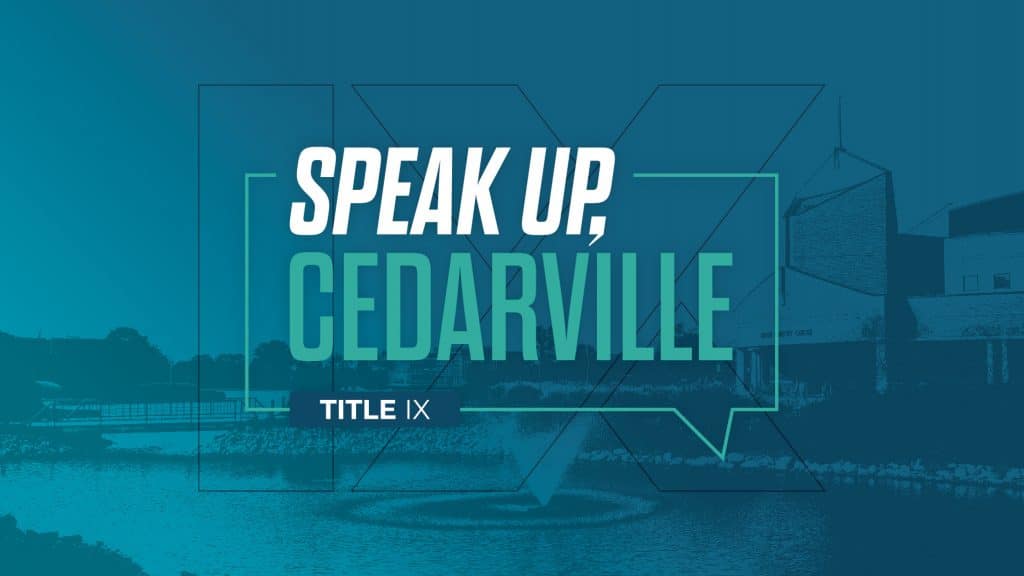 Hewitt also complained about the way President White had handled the recent chapel protest. As TRR previously reported, White pre-empted the walk-out by warning students not to "fill in gaps with rumors" or succumb to their "typical sinful inclination . . . to assume the worst."
"I am very proud of both of my kids who were part of the small group of students who bravely and peacefully walked out of Chapel last Monday, only to be jeered and mocked by their peers and publicly reprimanded by Dr. White from the stage," Hewitt wrote. "Dr. White in essence shut down any conversation about this by telling the students to stop filling in gaps with rumor. . . .
"My kids are accused by the administration, faculty, staff and their classmates of gossip when they are simply trying to have a discussion. There is something toxic and dangerous about an environment where genuine and open discussion cannot occur without Spiritual bullying & Spiritual manipulation shutting down the conversation from the start."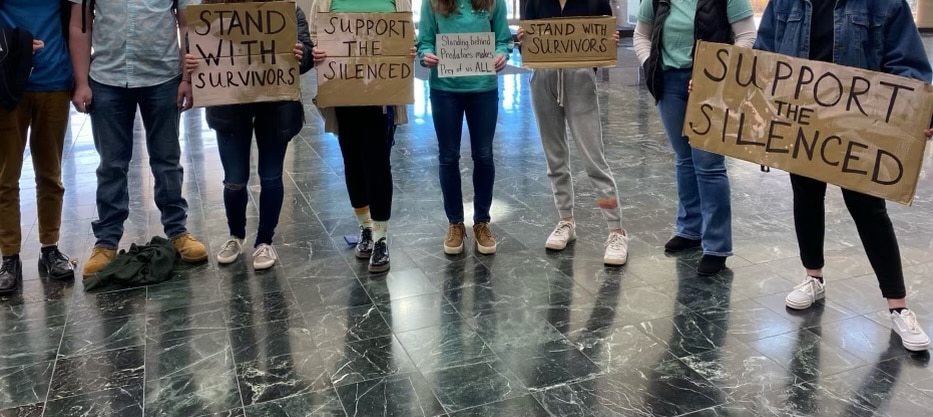 According to the emails provided by Hewitt, Cedarville University Vice President of Student Life Jon Wood refused to comment on the stabbing case. He also did not address White's response to the walk-out but defended the school's Title IX office.
"I appeal to you to recognize that quality policies, processes, and people are in place that all combine to foster a community where student concerns are taken seriously and addressed professionally," Wood wrote to Hewitt. "At no fault to anyone, I am confident your vantage point cannot include all the relevant information, and I cannot convey further information."
TRR reached out to Wood for comment but did not hear back. 
After two months of Cedarville staff refusing to engage with his concerns, Hewitt compiled his concerns in a four-page letter to the CU Board of Trustees, which he sent on April 14. Hewitt said he has not yet received a response.
Tim Hewitt's Letter to Cedarville University Board of Trustees – April 14, 2023
Hewitt-Letter-to-CU-Trustees_Redacted

Julie Roys contributed to this article.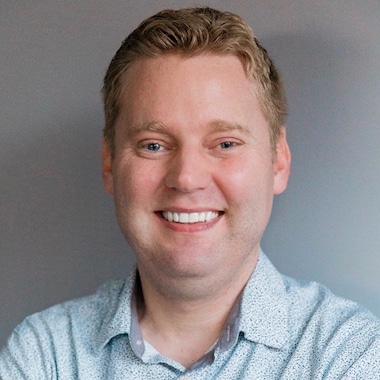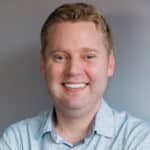 Freelance journalist Josh Shepherd writes on faith, culture, and public policy for several media outlets. He and his family live in the Washington, D.C. area.