Classical Conversations Inc. (CC), a leading homeschool education company, is knowingly exposing unsuspecting churches that host its programs to major tax liabilities, according to a California pastor, several former CC directors, and tax and legal professionals who recently spoke with The Roys Report.
Because most local CC programs are for-profit businesses, using a church's tax-exempt building and assets can jeopardize the property tax exemption granted to that church. Yet most CC programs meet in churches. And many churches and local CC directors seem unaware of the potential danger.
Tim Brown, senior pastor of Calvary Chapel Fremont in the San Francisco Bay area, said he first became aware of the issue in 2018. That's when Calvary Chapel received a $27,000 property tax bill related to a local CC chapter that used the church building for weekly homeschool meetings.
The county then "back assessed" the church for the previous two years, bringing the total to $85,000, Brown said—a fact verified in documents obtained by The Roys Report.
Brown then remembered information CC had sent Calvary Chapel when the church first began hosting the CC program, stating that the church now had "membership" with Alliance Defending Freedom (ADF), a legal group which defends challenges to religious freedom.
Give a gift of $30 or more to The Roys Report this month, and you will receive a copy of "The Ballot and the Bible" by Kaitlyn Schiess. To donate, click here.
On its website, CC defines ADF's role as "(helping) churches navigate and understand the issues relating to use of church property by homeschooling communities and its real property tax exemption."
Brown said he suspected CC knew about potential tax issues and that's why the company had this arrangement with ADF.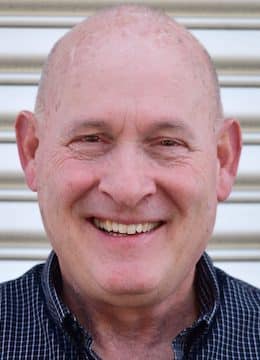 Immediately after getting the bill, Brown called Robert Bortins Jr., CEO of CC, which is based in North Carolina.
In an interview with The Roys Report, Brown said he told Bortins: "You came into our facility. You knew that this would cause me some tax problems . . .  You dealt with me unethically, and I sure hope you change in the future how you deal with churches. Be right up front."
Brown said Bortins responded by promptly paying the entire $85,000 tax assessment. Further, the county later refunded that amount after Brown personally pleaded his case to the county tax assessment board and their local CC chapter converted to nonprofit status.
Yet Brown said he felt disappointed and misled by the CC corporation. "I was blindsided by the fact that they weren't a 501(c)(3) . . . I hope that they have amended their ways."
But according to our months-long investigation, which included speaking with over a dozen former CC contractors, three county tax assessors in two states, and multiple outside experts, CC hasn't amended its ways. CC continues to encourage its local contractors to ask churches to host local CC groups, but rarely, if ever, does CC fully disclose the risks to either party.
Also, Calvary Chapel Fremont isn't the only church that has been assessed thousands of dollars in property tax because it hosted a CC program. Another church in California received a similar tax bill in 2016. And when a CC contractor tried to warn churches about what was happening, CC went on the attack.
CC did not answer questions about specific incidents raised in this report. However, CC's hired PR firm provided a statement which reads in part: "We regularly consult with our legal and tax advisors to ensure we are acting with integrity and in compliance."
The Roys Report also reached out to ADF to request an interview about their involvement with CC and partner churches, but ADF's media relations contact said the legal group has no comment at this time.
Two Churches Hosting CC Groups Face Massive Tax Bills
Curriculum provider Classical Conversations Inc. runs a unique homeschooling business model, recruiting homeschool parents as directors, who then conduct weekly classes—usually in churches—using CC's curriculum. These local groups pay reduced or even no rental fees to churches by emphasizing the "ministry" aspects of their education work.
This arrangement with churches is expressly encouraged by CC. The company's 2020 Licensing Guide for CC directors includes over a dozen references to churches hosting CC groups including specific expectations about contracts, fees, and insurance.
CC's handout to churches posted on their website says nothing about potential tax issues this arrangement may raise.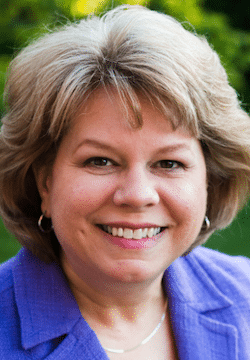 Yet according to Carol Topp, a certified public accountant who specializes in serving homeschool families, hosting a CC program can jeopardize the tax exemption churches enjoy.
Though property tax exemptions vary and are determined by state and sometimes county laws, she said assessors generally frown on a for-profit business, like CC and its communities, benefiting from use of tax-exempt property.
"That's what has churches worried," Topp said. "If they lose this exemption, it will be very expensive for them to pay property tax."
In 2016, Fremont Presbyterian Church in Sacramento, California, discovered this the hard way.
The county assessed the church approximately $15,000 in back taxes because the local CC community was using a portion of the church building for meetings.
"Churches assume they will get the full exemption, but it's dependent on how the property is used," Sacramento County Chief Appraiser Jill Dolce said in a phone interview.
Two CC directors who spoke with The Roys Report said they believed that when a church charges their chapters zero rent, their weekly CC community meetings have no impact on the church's property tax exemption.
CC director Annie Ferguson of Niceville, Florida, added that avoiding tax issues was a main reason that the churches, which have hosted her CC chapter, have not charged her rent. 
Yet numerous government officials told The Roys Report that the amount of rent a church charges a CC chapter has no bearing on whether the church is assessed any related property tax.
Margie Wing is a senior specialist property appraiser with the California State Board of Equalization, which enforces property tax laws statewide. In a three-page memo obtained by The Roys Report, Wing states that any time a church allows a for-profit group to use facilities, even if "incidental and religious in nature," property taxes can be assessed.
"The portion of a property used by a for-profit organization at a church will jeopardize the church's exemption on that portion, whether or not the church allows use of the property with or without a fee," Wing writes.
CC Denies Tax Assessment Issues Have Occurred
Despite these documented cases, CC has denied that churches hosting their local communities have been assessed property taxes.
"We have not had any issues (with) churches getting fines or anything like that," said CEO Robert Bortins Jr. last year during a webinar for CC directors. "We are above board in everything that we do."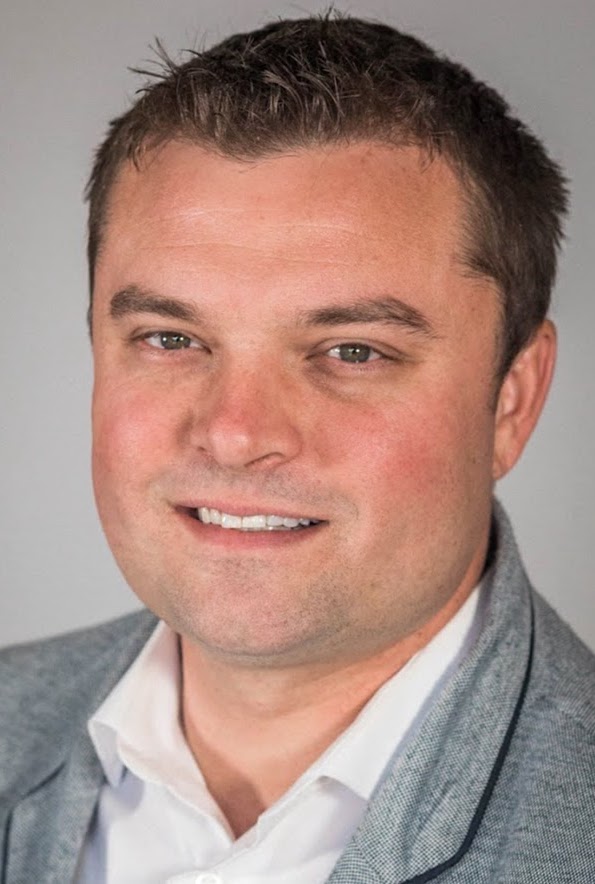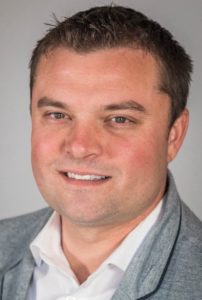 After reading a transcript of that webinar, Pastor Brown responded: "This is blatantly false. (CC is) possibly meeting legal standards of disclosure, but not ethical standards. As Christians, we have a higher obligation."
When Bortins granted a brief interview last fall, I challenged him about his "no fines" claim. He clarified his remarks, stating CC's corporate office covered charges assessed on the churches.
Bortins claimed his webinar statement as factual because the churches were "not financially responsible for that amount," he said. "(We) worked with them and got that issue resolved. We've never had any facility have to pay any sort of taxes."
The local CC chapter at Fremont Presbyterian Church seems to have solved its tax issues by converting into a nonprofit organization.
Attorney Michelle Adams of Boise, Idaho, who specializes in nonprofit law, said most states allow for-profit groups to refile their founding documents and convert to a nonprofit. CPA Topp concurs that such a move has helped other homeschool groups resolve similar cases.
However, Adams said that income a church receives unrelated to its tax-exempt purposes—even from a nonprofit—could cause issues.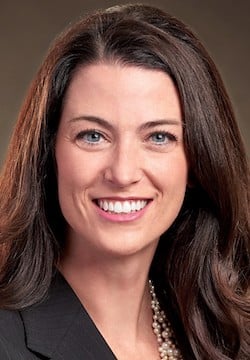 "It's a commercial activity to deal in the rental business," she said. "But different states have different approaches to this."
The CC chapter that met at Calvary Chapel Fremont also incorporated as a nonprofit in 2018. However, the county assessor's office still challenged whether the CC group's use of the church was valid since the county did not consider "educational usage" as "worship."
Brown said when he met with the county assessor's office in Oakland, he advanced a novel argument that caused the county to refund the taxes.
"I asked: 'Are you now theologians to tell the church what is and what is not worship? We have a mandate from the Lord to educate our kids, and every act of obedience is an act of worship.'"
When sending the refunded amount back to CC, Brown restated his argument in a letter to Bortins, who requested permission to share the letter with the CC network.
However, Brown was not aware of the context in which his letter was shared on last spring's webinar—as Bortins used it to claim that churches being assessed taxes was a "non-issue."
In 2020, a CC representative in North Carolina tried to use Brown's same argument with his local taxing body, but it did not work.
Responding with a five-page FAQ document, North Carolina tax administrator Jeremy Akins wrote: "Great lengths are taken to clearly describe who may benefit from religious exemption. Merely being a ministry, a Christian organization, etc. is insufficient, you must be a church body."
Similarly, California statewide tax assessor Margie Wing stated that whether CC's religious-based instruction aligns with a church's mission does not guide her board's evaluation.
"Regardless of the nature of the subject, the for-profit aspect of an organization is the determining factor whether an exemption can be granted," she stated.
CC Silences Concerned Parents
Some CC directors and contractors have realized the potential risk CC poses to churches and have sought to warn them. In response, CC's hired law firm has sent cease-and-desist letters.
A mother of two, April Palmer was recruited in 2014 to be a tutor at the CC chapter in Austin, Texas. Like most CC groups, it met weekly at a local church. Palmer was expected to sign a tutor's contract, which included a confidentiality agreement, a standard process for all who work with the curriculum provider. However, Palmer never signed a contract, and she still became a paid CC tutor for one year.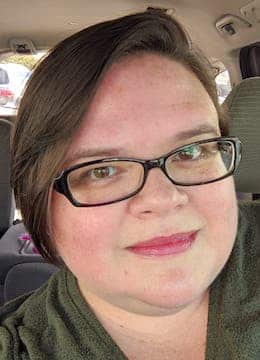 By May 2016, Palmer had learned about potential liabilities that churches incur by hosting local CC groups. Then determined to leave, she also set out to inform local congregations that they may be at risk. 
Palmer sent emails to 10 churches in the Austin area on May 18, 2016, stating in part: "Some churches are not aware that these CC homeschooling communities are for-profit businesses. I am doing my best to let the churches in my area know, because hosting a for-profit business could have tax consequences for any non-profit church."
Officials at CC headquarters near Raleigh, N.C. became aware of these e-mails. Two weeks later, Palmer received a certified letter from corporate law firm Ward and Smith, P.A.
In heavy-handed legalese, the letter warned that CC would seek "injunctive and monetary relief for the irreparable harm you have caused." Attorney Deana Labriola wrote: "Classical Conversations demands that you immediately cease . . . from spreading misinformation to others, including without limitation churches and individuals that have partnered with (CC)."
Four days later, Palmer agreed via correspondence to "stand down" and not send further e-mails.
This cease-and-desist episode launched Palmer into an in-depth examination of Classical Conversations and its business model. Two years later, she published a full account of being strong-armed by CC's threatening letter. (At least one former CC director has also received a cease-and-desist letter from CC, according to Palmer and former CC area director JJ Veale, who claim they've seen the letter.)
Palmer has since joined an online campaign to raise awareness of CC issues, including participating in a Facebook group with thousands of past CC contractors—including former tutors, directors, and higher-level representatives.
In reporting a survey last year of CC directors, Bortins said that the "number one issue" reported by directors was the "business training aspects" of CC programs.
Bortins did not explain what these "training aspects" were, but he quickly dismissed concerns raised by whistleblowers, stating: "Some moms . . . thought that maybe we were doing some things wrong and didn't really understand what the law (meant)."
Will CC Reform Business Practices?
Insiders such as CPA Topp, who have followed CC for years, worry that dozens, or even hundreds, of other churches may be at risk but don't realize it.
Topp remains skeptical that CC will reform business practices: "They're doing quite well financially, so why would they change?"
Similarly, Palmer expressed doubts that CC will change its policies. "I would never lose hope that CC could be a force for good," she said. "Realistically, I don't think it will happen. They would have to completely overhaul their business model."
For his part, Brown affirms how the education company "made it right" when his church faced a massive tax assessment—even as he calls them to a higher standard.
"They were unethical upfront (and) CC has some corners they need to light up," Brown said. "There should be no surprises and no blind sides."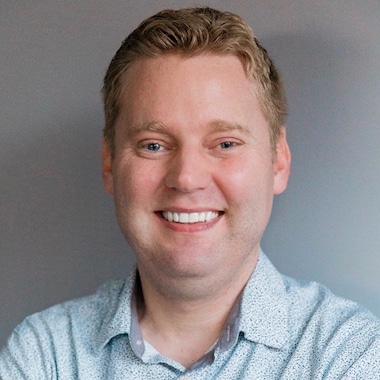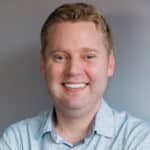 Freelance journalist Josh Shepherd writes on faith, culture, and public policy for several media outlets. He and his wife live in the Washington, D.C. area with their two children.