A director at John MacArthur's The Master's University in Santa Clarita, California, is facing felony embezzlement and perjury charges, stemming from the man's previous job as a principal at a L.A. County public school.
Bill Bolde, executive director of career services and advancement at Master's University, turned himself in to authorities at 7 a.m. Saturday morning, according to The Signal. He was then arrested and booked on the embezzlement and perjury charges.
The arrest is reportedly related to a Chinese student exchange program at Saugus High School in L.A. County's Hart District, where Bolde worked as a principal for 14 years prior to 2017. Before that, Bolde worked as a coach and teacher at Saugus.
According to Up to Brain, Bolde was arrested for fraud and dissembling in a scheme involving the Chinese Exchange program. In this program, around 200 students were exchanged between Saugus High School and School GaoXin in China for 14-years. 
In 2017, Bolde left the Saugus High School job and assumed the executive director position at The Master's University. Bolde had also taught online business leadership classes at Master's for several year prior to 2017.
Give a gift of $25 or more to The Roys Report this month, and you will receive a copy of "Ecclesiastes and the Search for Meaning in an Upside-Down World" by Russell L. Meek. to donate, click here.
According to a statement from Dave Caldwell, spokesman for the Hart District, "The district was made aware that the Los Angeles Public Integrity Unit was investigating allegations of misconduct regarding former Saugus High School Principal Bill Bolde."
Caldwell added that The Hart District fully cooperated fully with law enforcement and appreciates police efforts in this matter.
The Master's University is associated with Grace Community Church where John MacArthur is senior pastor. MacArthur also serves as chancellor at Master's.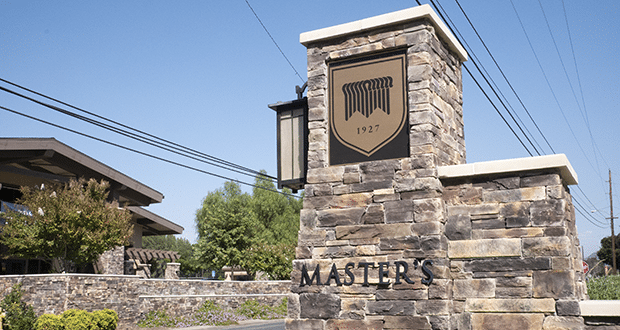 The school has experienced much tumult recently. In 2018, the school was placed on probation by the Western Association of Schools and Colleges Senior College and University Commission (WSCUC) for conflicts of interests and maintaining a "climate of fear and intimidation."  
As part of the effort to comply with WSCUC, MacArthur stepped down as president of Master's and Dr. Sam Horn assumed the role. But in March, Horn resigned, and his replacement, Dr. Abner Chou, accused Horn publicly of being "quick tempered or pugnacious."
Bolde was booked in lieu of $45,000 bail. However, at approximately 3:30 p.m. Saturday, Bolde reportedly was released on bond. 
The Roys Report reached out to Bolde and The Master's University for comment but did not immediately hear back.