A former vice president at The Master's University and Seminary (TMUS) publicly accused John MacArthur of plagiarism in a tweet on Sunday.
The accusation came in a thread poking fun at MacArthur for calling popular Bible teacher Beth Moore a narcissist while naming a study Bible after himself. 
MacArthur also "steals chapters from people," Dennis Swanson tweeted. Swanson is former VP for library, accreditation, and operations at TMUS.
Swanson shared images comparing identical chapters from two editions of a book by MacArthur and TMUS faculty. One edition attributed the chapter, "Frequently Asked Questions About Biblical Counseling," to Swanson as editor. The other attributed it to MacArthur and Wayne A Mack as editors.
In follow-up tweets, Swanson explained that the first image was from a 1994 book by MacArthur, Mack, and TMUS faculty titled Introduction to Biblical Counseling.
Give a gift of $30 or more to The Roys Report this month, and you will receive a copy of "I Didn't Survive: Emerging Whole After Deception, Persecution, and Hidden Abuse" by Naghmeh Abedini Panahi. To donate, click here.
Swanson said he compiled and edited chapter 21, "Frequently Asked Questions About Biblical Counseling," without assistance from MacArthur or anyone else.
"I crafted the questions and received original answers for each," Swanson tweeted. "I did not cull answers out of existing materials."
The second image Swanson tweeted was from How to Counsel Biblically, a 2005 reissue of the 1994 book by publisher Thomas Nelson as part of John MacArthur's Pastor's Library. Swanson explains that in the reissue, three chapters were removed, so the chapter numbering changed.
"When it was reissued as part of the John MacArthur Pastor's Library, my name was removed," Swanson tweeted. "I had no knowledge of the change ahead of time and never received an explanation."
Swanson added that he is mentioned in the reissue for answers he wrote and as the bibliography compiler.
Swanson also tweeted the table of contents from both books. One names Swanson as editor of the "Frequently Asked Questions . . ." chapter; the other names MacArthur and Mack.
Jamin Hübner, a religion scholar and research fellow for the Center of Faith and Human Flourishing at LCC International University, responded: "I've edited academic journals, edited symposia, etc. This is plagiarism. It's actually worse, because it's the republication of an entire chapter under someone else's name"
Swanson said he complained to TMUS administrators in 2005 about being removed as editor of the chapter in How to Counsel Biblically. He says they replied that there was nothing Swanson could do since the book had already been published.
However, since then, How to Counsel Biblically has been reprinted multiple times. The latest reprint was in January 2022.
The Roys Report reached out to MacArthur and Phil Johnson of Grace to You, MacArthur's broadcast ministry, for comment but neither replied.
We also reached out to Thomas Nelson, a subsidiary of HarperCollins Christian Publishing, which published both the 1994 book and subsequent reprints. A spokesperson with HarperCollins said, "We take accusations of plagiarism seriously and we are looking into the matter." (On February 15, a representative confirmed that they continue to investigate this matter.)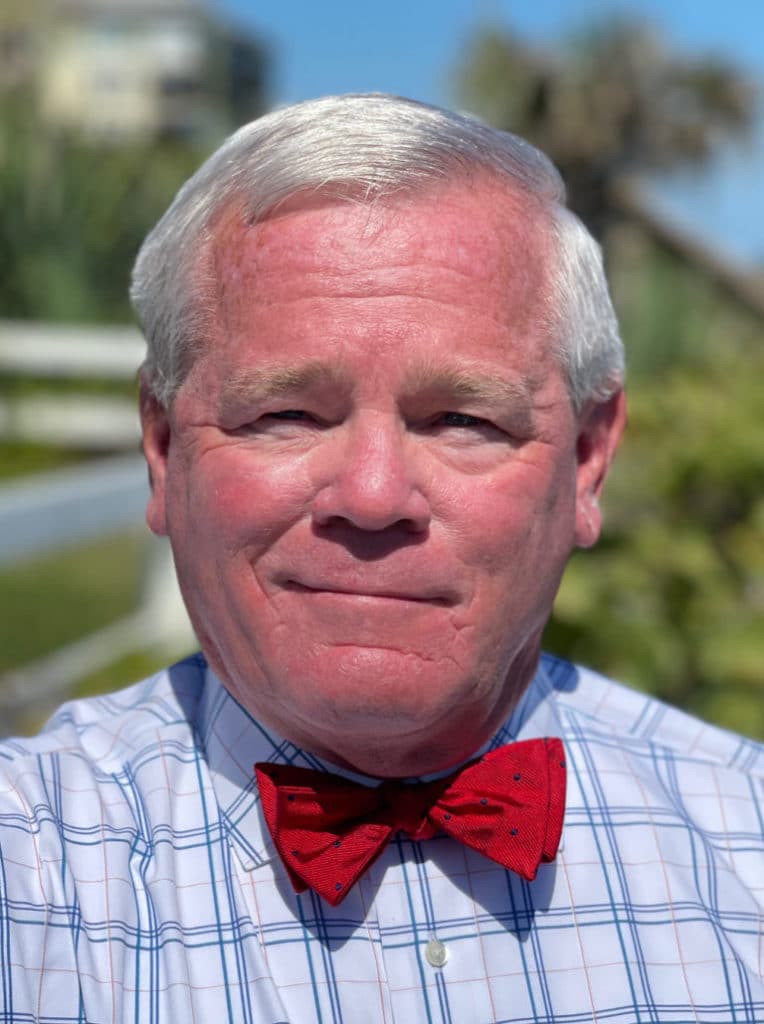 Swanson mentioned MacArthur's alleged plagiarism on a TRR podcast—What's the Truth about John MacArthur & His Ministries?—which was broadcast last March. On the podcast, Swanson also alleged that MacArthur has never written a book himself, but has instead relied on ghost writers, like Phil Johnson and Nathan Busenitz.
In a 2010 blog post, Johnson explained that the books he writes for MacArthur derive from MacArthur's sermon transcripts.
However, Swanson alleged that Busenitz "wrote books out of whole cloth. . . . There was no sermon series behind it."
The Roys Report reached out to Busenitz for comment, but he did not reply.
Swanson also claimed that MacArthur did not write the commentaries in the MacArthur Study Bible, but  instead, various TMUS faculty did.
"We got different sections assigned to us, different books of the Bible, and we created notes," Swanson said on the podcast. "Then, (TMUS Executive VP) Dick Mayhue would edit them and put them together. . . . The process was supposed to be—then John carefully looked at each one and changed the wording (but) that was not what I saw.
"I saw him appear every other week or so for half hour/45 minutes in this little room where Dick had taken a little conference room . . . where the study bible is produced. The study Bible, in my view, was 80-percent Dick Mayhue taking the stuff that the seminary had created, re-editing it, and John doing something. But I mean, the idea that he looked at every single note and rechecked them all—I rather doubt that happened."
MacArthur has publicly criticized pastors who plagiarize, especially in their sermons. At a conference last year at TMUS, where MacArthur serves as chancellor, he rebuked plagiarizing pastors as "lazy and incompetent" and "unsanctified."
"I think you become a showman at that point," MacArthur said. "You're an actor. You're playing a part. You're playing a role."
As for Swanson, who told The Roys Report that he's about to become the interim dean of libraries at Governor's State University in Illinois, he said he's not considering any legal recourse against MacArthur.  "(T)he only thing I'd like after all these years is an apology," he tweeted, "but I rather doubt I'll ever see that."
UPDATE: According to Phil Johnson, executive director of MacArthur's broadcast ministry Grace to You, naming MacArthur as the editor of the chapter Swanson edited was intentional in 2005 but justified. Johnson tweeted today, "I literally have no involvement with it, but i (sic) believe chapters were written as works for hire. Contributors were paid. Chapters belong to TMS (The Master's Seminary) to do with as they wish."

In another tweet, Johnson states, "In my judgment, TMS had good reason to expunge (Swanson's) name from their projects." Johnson doesn't state what that reason is, nor why TMS kept Swanson's name on a previous chapter.

I have reached out to TMS to corroborate and/or clarify, but no one has responded.