Julianna Zobrist, a Christian author, singer and Instagram influencer, says she is focusing on raising her children and won't discuss her acrimonious divorce from a former baseball star and World Series MVP.
Zobrist's estranged husband, Ben Zobrist, has sued the couple's former pastor, alleging the pastor had a sexual relationship with Zobrist's wife and claiming the pastor had abused his spiritual influence.
Julianna Zobrist said in a statement Tuesday that she would not address those claims, saying she refused to "divert my energy to slinging mud and publicly reveal personal details of my previous relationship in order to score sympathy points."
Instead, she said she would focus her attention on the couple's three children.
"It's tempting to retaliate or seek revenge when someone decides to hurt, slander, or lie about you," she wrote in the statement posted on Instagram. "Especially in public. It's difficult to remember that those who harm us are acting out of their own pain. Wounded people need healing, and that's what I pray finds every person who is so lost in their pain that they resort to inflicting harm on others."
Give a gift of $30 or more to The Roys Report this month, and you will receive a copy of "The Ballot and the Bible" by Kaitlyn Schiess. To donate, click here.
Zobrist is the host of the "Read with Jules" book club, a subscription discussion club for women; author of "Pull It Off," a book on faith and embracing "your authentic self"; and a Christian singer. She is also co-author, with Ben Zobrist, of "Double Play," a book on family and faith.
She and her husband have both filed for divorce in Tennessee. Their former pastor has been subpoenaed as part of the divorce proceedings, according to the Chicago Sun-Times. 
Ben Zobrist's lawsuit against the couple's former pastor includes copies of text messages, in which the former major leaguer says his wife accused him of "emotional, verbal, and spiritual abuse," a claim he denied.
"Can't be 2,000 miles away from her and kids while she's thinking that about me. I have owned every bit of my sin, but I will not own the abuse angle," Ben Zobrist told the couple's former pastor in a text message. 
The former major leaguer, who played baseball at two Christian colleges, was named MVP of the 2016 World Series after helping the Chicago Cubs break their long-standing championship drought.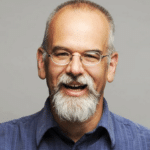 Bob Smietana is a national reporter for Religion News Service.