Pastor Miles McPherson's San Diego megachurch is being sued for its alleged complicity in the reported torture and murder of an 11-year-old daughter of one of its former ordained elders. The suit claims that staff and members of McPherson's Rock Church saw evidence the girl was being starved and abused to death but did nothing.
The suit concerns Arabella McCormack, the adopted daughter of Leticia McCormack, an ordained church elder and former program coordinator for the Rock School of Ministry.
As previously reported by The Roys Report (TRR), Arabella died last August soon after paramedics were called to the McCormack home, where they found Arabella, battered and severely malnourished. Arabella's biological father told TRR that he reported suspected abuse of Arabella and her sisters to Rock staff years ago, but they dismissed his concerns.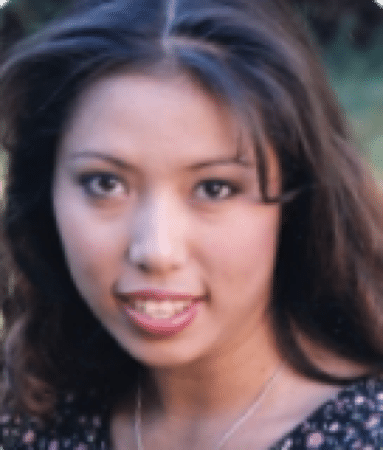 In November, Leticia McCormack and her father, Stanley Tom, were charged with murder in connection with the death of Arabella McCormack. Leticia and both her parents, Stanley and Adella Tom, were also charged with three counts of torture and three counts of child abuse, in connection with Arabella and her two surviving sisters. 
The civil lawsuit was filed on July 13 in the Superior Court of California on behalf of Arabella's two sisters and seeks unspecified damages. The suit names 10 separate defendants, including the adoptive family—Leticia McCormack and Stanley and Adella Tom— as well as Rock Church and one of its employees. 
Give a gift of $30 or more to The Roys Report this month, and you will receive a copy of "I Didn't Survive: Emerging Whole After Deception, Persecution, and Hidden Abuse" by Naghmeh Abedini Panahi. To donate, click here.
Also named in the suit are multiple City of San Diego departments whose employees reportedly failed to report child abuse as mandated by law. 
The case recounts the horrifying condition in which paramedics found Arabella McCormack. "She weighed just 40 pounds. Her bones were sticking out . . . She had bruises, ulcerations, cuts, and scabs . . . X-rays (later) revealed that she had thirteen bone fractures," the suit said.
According to the suit, a church member reported that the McCormack children looked like "little ghosts" and said Leticia McCormack claimed there was "demonic activity" with Arabella. Despite this, the member didn't take action to protect the children, the suit alleged.
The suit also alleged that a church employee saw Arabella within days of her death but failed to report her obvious abuse.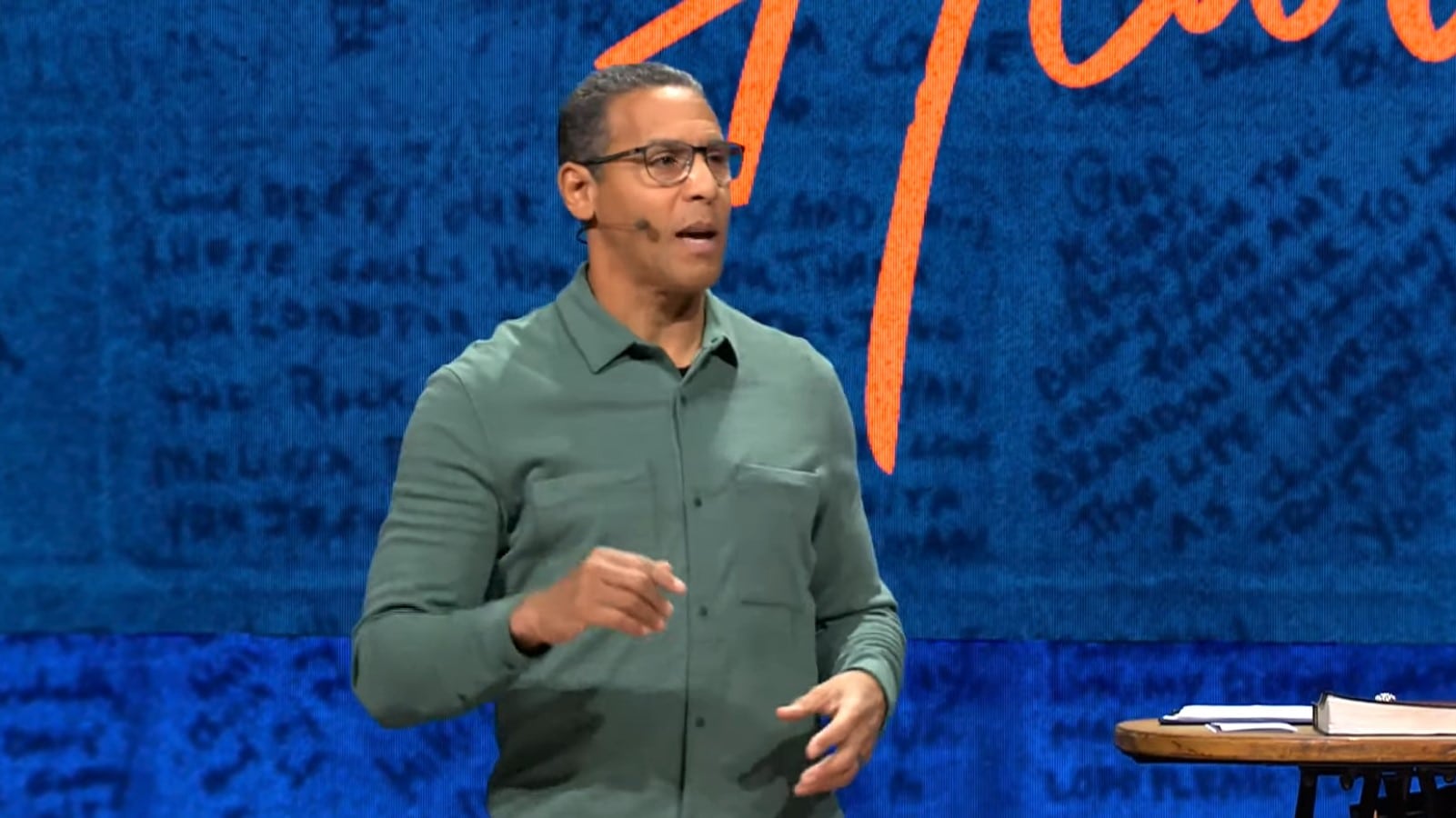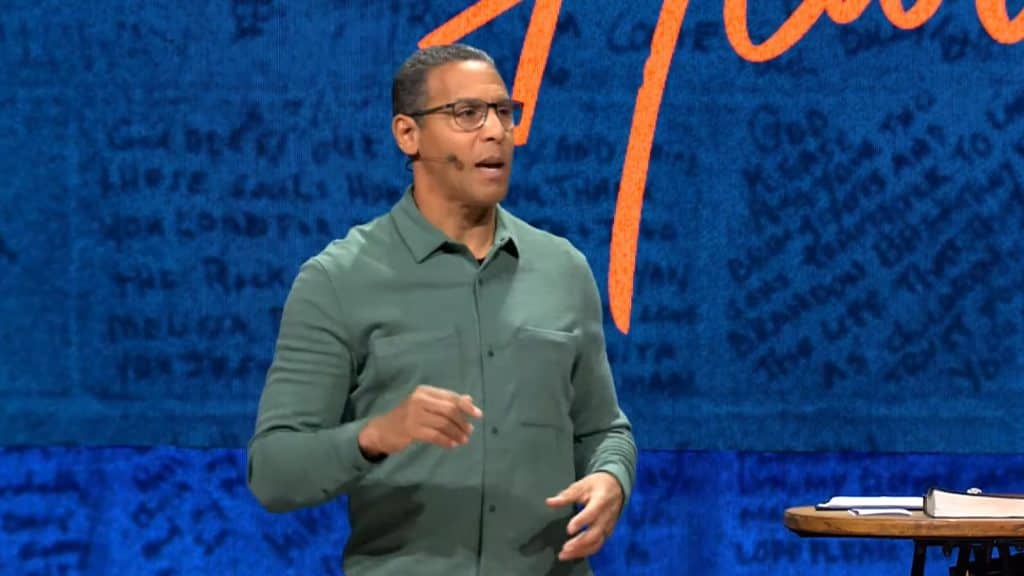 With weekly attendance of over 20,000 people, Rock Church was founded by former NFL player McPherson who serves as senior pastor. The megachurch is part of the Association of Related Churches (ARC), where McPherson is part of the Lead Team. McCormack's arrest is the latest in a series of scandals within ARC churches or the ARC itself.
Charges against Rock Church and staff
The suit argues that Rock Church is liable for Arabella's death, not only because of Leticia's church position, but also because a staff member, Kevin Johnstone, failed to report signs of abuse he allegedly witnessed.
At the time of the events detailed in the suit, Johnstone was employed by Rock Church as a child abuse investigator and safety operations manager. Johnstone also worked as a chaplain for the local fire department.
The suit claims Johnstone visited all three children at the McCormacks' residence "just the week prior to Arabella' s death." It adds that Johnstone would have observed the girls as "severely emaciated, underdeveloped, and the victims of prolonged starvation, isolation, lack of medical care, torture, and abuse." 
The suit accuses Johnstone of neglect and failure to perform his duties as a mandated reporter of abuse and holds both Rock Church and the San Diego Fire-Rescue Department liable.
The suit adds that Johnstone never received training to be a CPS investigator. And it accuses Rock Church and Mr. Johnstone of providing "a false narrative to the public by holding him out as a CPS investigator."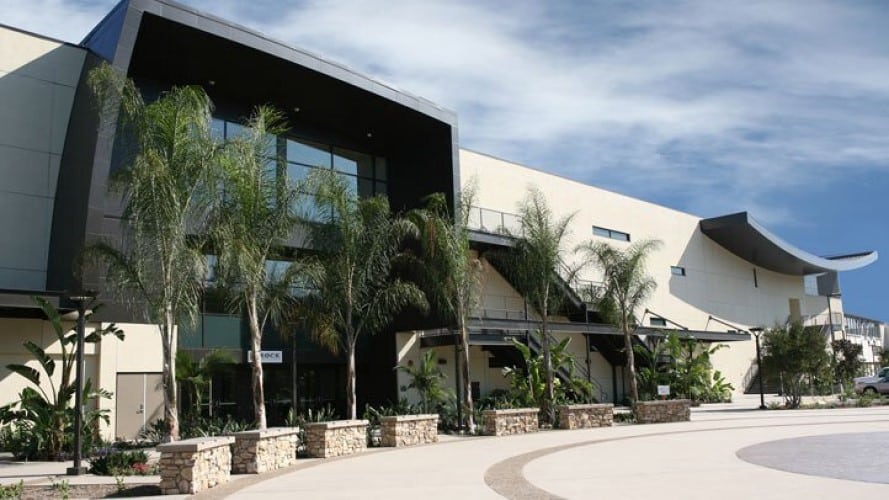 TRR reached out to a Rock Church media spokesperson but did not receive a response.
According to NBC 7 San Diego, the city attorney declined to comment when asked about Johnstone's role with the fire department. 
NBC 7 also reported that it received foster care and adoption records, adding more detail to the claims made in the lawsuit.
These records reportedly show that a church member called Child Welfare Services after Arabella died. That person was part of a group that prayed over Zoom for Arabella's family and its challenges handling Arabella, NBC 7 reported. One member of the group reportedly said they were "concerned" by "what I saw the girl look like."
The documents also reportedly contained testimony of a person who claimed he reported abuse of Arabella to a church counselor. The counselor reportedly told the person to not "say anything." And when the person asked for guidance, he reportedly was "told to do nothing."
As reported by TRR last November, McPherson called the death of Arabella McCormack a "very sad situation" that was "bewildering because there were so many background checks done."` And in a statement posted online, leaders of Rock Church called Arabella's death "unimaginable."
The statement added: "A tragedy like this will rightly inspire intense reflection and soul searching by anyone who had interaction with this family. . . clearly evil was hidden from obvious view. It's shocking and frightening and a reminder that humans are inherently sinners."
Charges against San Diego police officer, welfare agent
In addition to her roles with Rock Church, Leticia McCormack also volunteered as a crisis interventionist with the San Diego Police Department (SDPD). The lawsuit states that when coworkers became aware of "issues of child neglect and/or abuse," Officer Lawanda Fisher was assigned to investigate.
Fisher visited the McCormacks' home on multiple occasions. "When Officer Fisher saw the girls, all three girls were severely emaciated, underdeveloped, and the victims of prolonged starvation," states the lawsuit.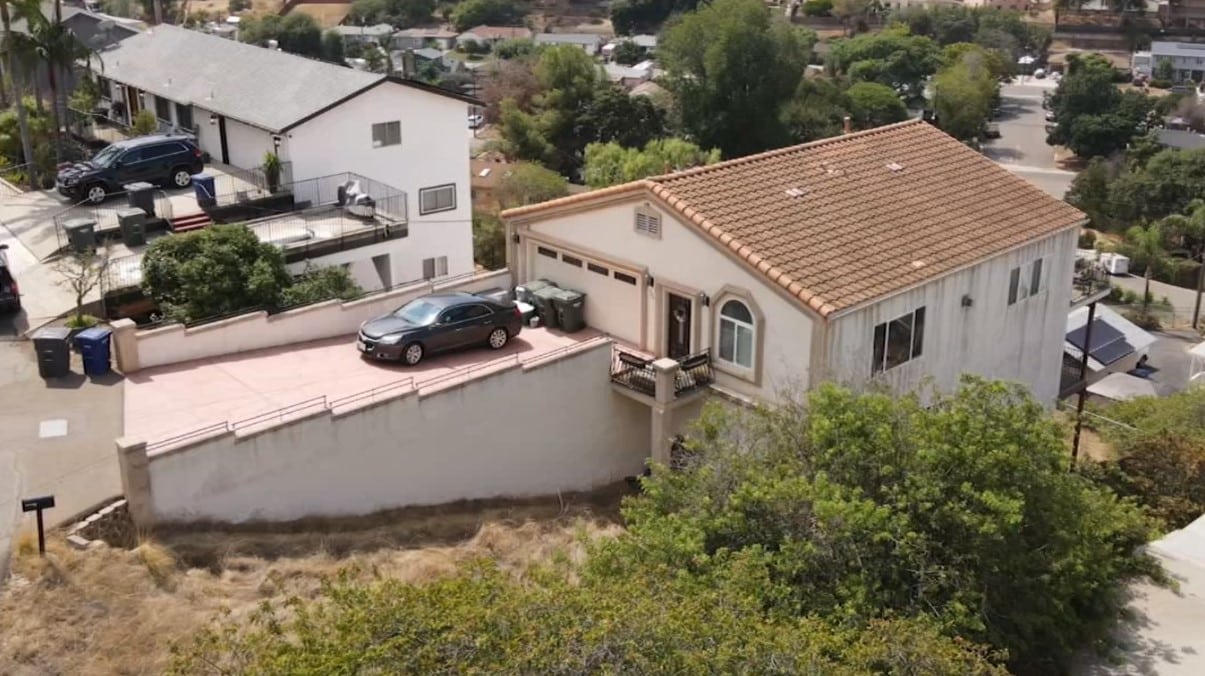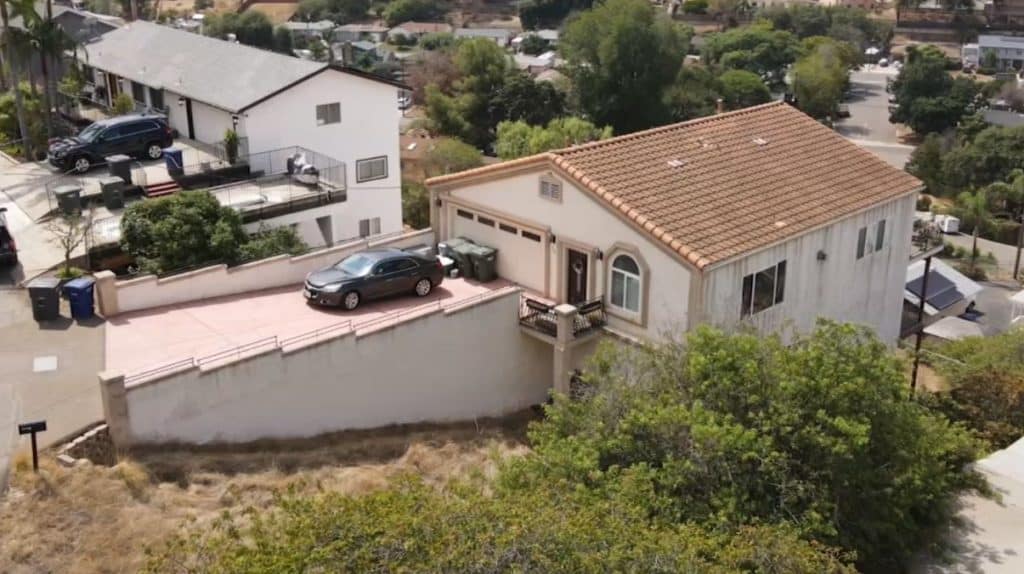 The suit alleges that Fisher not only failed in her role as a mandated reporter of abuse, but actually contributed to the abuse. Specifically, it states: "Officer Fisher provided Ms. McCormack with a wood paddle to strike and inflict pain on the girls. When the first wood paddle broke, Officer Fisher provided Ms. McCormack with two more paddles."
The suit names the police department as "vicariously liable" for the abuse and other crimes that occurred.
SDPD confirmed to NBC 7 that Fisher remains an active-duty officer, but otherwise did not comment on pending litigation.
According to the lawsuit, San Diego County Child Welfare Services (CWS) received multiple complaints in 2018 from the elementary school that Arabella attended.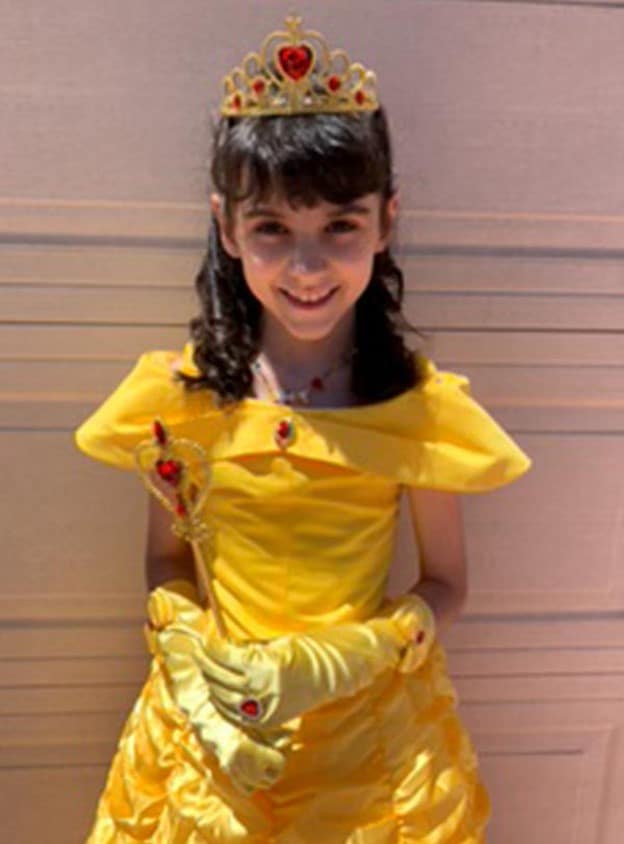 One stated that the parents of then seven-year-old Arabella "withheld water from Arabella and limited her drinking to one Dixie cup per day."
An agent of CWS interviewed the child in front of Leticia McCormack—a situation in which it was unlikely the child "could feel safe speaking," notes the lawsuit. In that conversation, the suit states that Arabella denied any abuse.
"The withholding of water and food, and bizarre punishments, are red flags for child abuse (which) welfare agents are trained to identify and act upon," states the lawsuit.
The editorial board of the San Diego Union-Tribune published an op-ed in support of the lawsuit, noting that: "(it) may never answer difficult questions in this case."
"But one truth remains fixed: What happened to her was appalling," the board added. "At least some of the adults in her life outside her family had to have known she faced abuse—and should have done something about it. She should still be alive."
A hearing in the civil case has not yet been scheduled by the Superior Court of California-County of San Diego. Regarding the criminal charges against Leticia McCormack and her parents, a preliminary hearing is scheduled for August.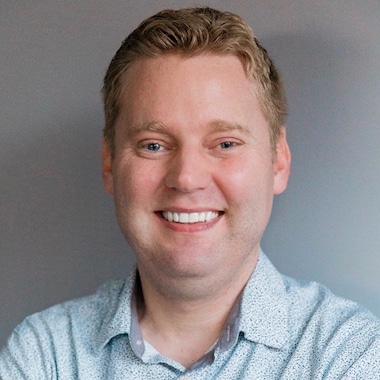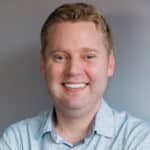 Freelance journalist Josh Shepherd writes on faith, culture, and public policy for several media outlets. He and his family live in the Washington, D.C. area.