A pastor of a large church in Texas says he's "99% sure Russia is not invading Ukraine."
Speaking to his congregation last Sunday at Pearl Street Church in San Antonio, Texas, lead pastor Brent Caddell stated, "The new religion of this day and age that we live in is politics. They get their power when we give them our attention . . . I'll be prophetic with you right now: I am 99% sure Russia is not invading Ukraine."
Caddell's controversial comments were captured and tweeted by someone who has since deleted the tweet. The Roys Report, however, captured the tweeted video and posted it to YouTube.
Caddell's comments also do not appear in video of the service that Pearl Street posted online.
The Roys Report reached out to Pearl Street to explain Caddell's statements and their removal from video of the service, but the church did not reply.
Give a gift of $30 or more to The Roys Report this month, and you will receive a copy of "Wounded Workers: Recovering from Heartache in the Workplace and the Church" by Kirk Farnsworth. To donate, click here.
Caddell, however, is not the only Christian leader making surprising statements about Russian president Vladimir Putin's invasion of Ukraine.
Christian Broadcasting Network (CBN) founder Pat Robertson is claiming the Russian invasion is a fulfillment of prophecy. And QAnon conspiracy theorists, which are popular among some Christians, say Putin is working with former President Donald Trump to destroy Ukrainian centers for human trafficking and drug operations.
These claims are being renounced by other Christian leaders, who spoke with The Roys Report. Yet the promotion of these theories by Christians with influence is causing concern.
Fulfillment of Prophecy?
Robertson, age 91, who announced his retirement last year, made his comments in a recent return to CBN's flagship program The 700 Club.
His on-air comments speculated that Putin's Ukraine invasion is fulfilling biblical prophecy. "I think you can say, well, Putin's out of his mind," said Robertson. "Yes, maybe so. But at the same time, he's being compelled by God. He went into the Ukraine, but that wasn't his goal. His goal was to move against Israel, ultimately."
Views on eschatology, the study of end times, vary widely among evangelical and charismatic Christians. In the full CBN segment, Robertson references passages from Ezekiel and Revelation to make a case that Ukraine is a "staging ground" for the Battle of Armageddon, which he suggests is imminent.
Dr. Michael Brown, a charismatic Christian author who has appeared on The 700 Club, told The Roys Report that he rejects Robertson's interpretation.
"At this point, I see no connection between these events and biblical prophecy," Brown said. "Even if I did, our emphasis should be to pray for God's plan and intervention and to do whatever can be done to have mercy on as many lives as possible."
Brown, who has taught in several evangelical seminaries, added, "When I came to faith in 1971, the best-selling book was Hal Lindsey's The Late Great Planet Earth. We were told, 'All the prophecies have worked out and Jesus is coming at any minute.' That was 50 years ago."
Brown strongly warns Christians to "eschew any type of end times date-setting."
QAnon Claims
Also gaining traction are some conspiracy theories forwarded by QAnon—a movement shown to be popular among some evangelicals.
A post from For God & Country Patriot Roundup claims Russia is "not attacking innocent civilians" but a "corrupt center of operations" in Ukraine.
Another story, which originated from Real Raw News, claimed that Putin is working with Donald Trump and his real motive in invading Ukraine is to liberate child trafficking victims. The story reportedly has been debunked by Trump spokesperson, Liz Harrington.
Itinerant minister and author Joel Richardson has seen the latter narrative recently shared by some Christians online, prompting him to speak out.
"To hear Christian leaders actually teaching that 'Putin is working with President Trump to eradicate human trafficking and drug operations in Ukraine' is one of the most irresponsible, wrongheaded, asinine things that I've heard in a long time," tweeted Richardson.
To hear Christian leaders actually teaching that "Putin is working with President Trump to eradicate human trafficking and drug operations in Ukraine" is one of the most irresponsible, wrongheaded, asinine things that I've heard in a long time.

— Joel Richardson (@Joel7Richardson) March 3, 2022
Similarly, longtime journalist and executive director of American Values Coalition Napp Nazworth stated, "Conspiracy theories flourish during times of crisis. Putin's invasion of Ukraine certainly counts as one of those times."
He added, "Existing disinformation networks here in the U.S., such as QAnon, are using the war in their efforts to lead many Americans down a dark path of radicalization."
Combating misinformation
Contrary to Caddell's claims, multiple media outlets report that more than two thousand Ukrainian civilians have died in Russia's invasion and more than one million Ukrainians have fled to neighboring countries.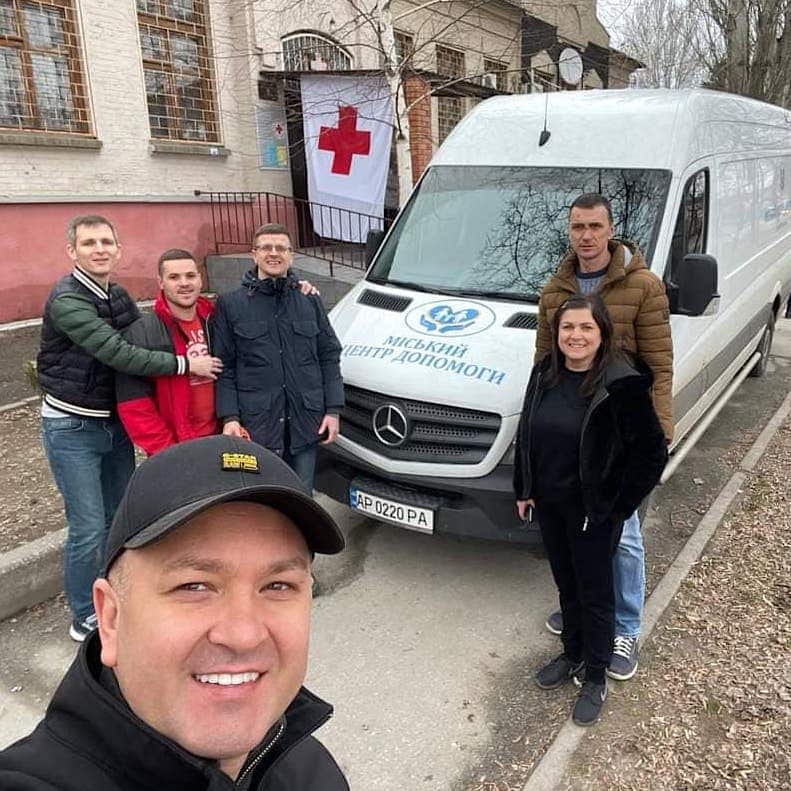 Slavic Gospel Association told The Roys Report that it has confirmed with firsthand reports that aerial bombardment has increased in Ukraine this week. Working with more than a hundred pastors in Ukraine, SGA has seen "massive devastation," according to SGA VP of Ministry Operations Eric Mock.
"They are seeing a substantial number of rocket attacks," Mock said. "It doesn't seem to be military centers anymore, rather a heavy targeting of civilian areas—especially in eastern Ukraine."
SGA remains focused on providing aid to those in need particularly in eastern Europe, Mock added. "Independent of conspiracy theories, there's a reality on the ground," he said.
As many as five million people may be displaced by the conflict, and SGA has established a relief fund devoted to providing for refugees' physical and spiritual needs.
"We just want to be faithful to get behind the churches that God has raised up in this region," he said.
Nazworth, whose American Values Coalition seeks to combat misinformation and defend democracy, urges Christians "to stand on the side of truth" and reject conspiracies. Yet he cautions against "browbeating" friends or family who've been misled by disinformation campaigns.
"It requires empathy (to) lead people to truth," he stated. "Often, there is more going on in their lives that would lead them down this path. Show you care, ask questions, and focus on your shared values."
UPDATE: On Sunday, March 6, Pastor Brent Caddell said during a morning service at Pearl Street Church in San Antonio that he "said something he didn't mean" the previous week and needed to "clarify." "What I meant to say is that my hope and prayer is that Russia is not invading Ukraine, or taking over Ukraine and making it a state of Russia," Caddell said. 
He added: "Clearly, I know, Russia has breached the border of Ukraine." Russia first breached the border of Ukraine on February 24, three days prior to the pastor's earlier remarks delivered on February 27.
In his most recent comments, Caddell also referenced Matthew 24, where Christ calls his followers to have peace when "rumors of wars" and geopolitical conflicts arise. "So with that, I want us unfettered from media so that we can live in peace, the peace that Jesus brings," said Caddell. "(Then) we can be about the work that he's called us to, which is what I was trying to articulate last week."
The Texas pastor also announced his church would take up a special relief offering for Ukrainian refugees, partnering with Connect Church in Springfield, Missouri, which he said has an outreach team on-the-ground. "They are literally getting goods and setting up tents for refugees as we speak right now," said Caddell. He closed the remarks with a prayer for people "in need and fleeing their homes" during the conflict.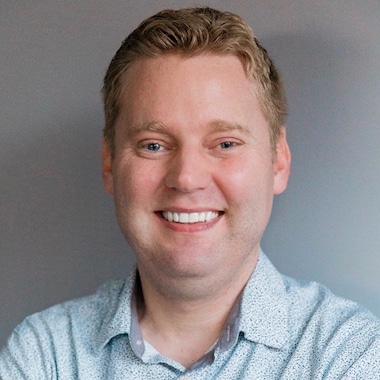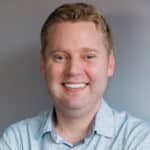 Freelance journalist Josh Shepherd writes on faith, culture, and public policy for several media outlets. He and his wife live in the Washington, D.C. area with their two children.