Over the past couple weeks, I've had a bout of laryngitis and have had to suspend recording podcasts as a result. Though we regret the pause in releasing new episodes, we thought this might be a great time to catch up on top podcast episodes you may have missed.
So, we've compiled the list below of our top 10 podcasts in 2021. I've been so grateful to host these amazing guests. Their insights are likely the reason our audience has doubled in the past few months to nearly 10K listeners per episode!
Top 10 Episodes of The Roys Report in 2021 
In dialogue with wise Christian leaders and compelling voices, each podcast episode tackles challenging issues within the Christian community and seeks redemptive solutions for problems facing the church.
1. Understanding the Duggar Cult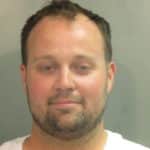 Why would the wife of a sexual abuser and accused pedophile like Josh Duggar stay in the marriage? And what kind of culture—or cult—produces families like the Duggars? With trauma recovery advocate Emily Elizabeth Anderson, we explore what some have referred to as the Duggar "cult."
Give a gift of $50 or more to The Roys Report this month, and you will receive a copy of our two-book "Anti-Bullying Bundle" featuring No More Christian Nice Guy and Free Us From Bullying. To donate, click here.
2. My Abuser is Returning to Ministry
Three years ago, he reportedly groomed and lured a married student under his care at a Christian seminary into a sexual relationship. Now, he's moved to another state and is relaunching his ministry. But his victim, Katie Roberts, who was once the director of the Women's Training Network for The Gospel Coalition (TGC), is speaking out.  
3-4. Inside the Driscoll Cult and Inside the Driscoll Cult – Part II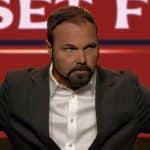 The cultic activities of Mark Driscoll and The Trinity Church have escalated to a whole new level. As my guests—former members of his security team—describe, Driscoll is now sending cease and desist letters, threatening to sue whistleblowers. And the threat is not in vain. Driscoll reportedly has amassed a $10 million dollar litigation fund to sue whistleblowers into oblivion. 
5. What's Really Happening at RZIM?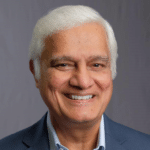 It's been four months since Ravi Zacharias International Ministries (RZIM) announced an investigation into its culture, finances, and practices. To unpack what's really going on, I spoke with former longtime RZIM staff member Carson Weitnauer.
Why do some megachurch pastors wear shoes that cost as much as a mortgage payment? Is that wrong? Or do some pastors deserve to be rich? Together with Ben Kirby, creator of the hugely popular Instagram account PreachersNSneakers, we explore these issues.
7. What's the Truth about John MacArthur & His Ministries?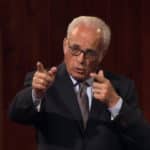 One of the nation's most famous pastors has fostered a culture of fear, nepotism, and celebrity, reveals a former vice president at John MacArthur's seminary. Dennis Swanson shares about questions surrounding Master's University and Seminary, and related ministries.
8. Ravi Zacharias Pressured Me to Get an Abortion
Today, she's a retired police officer with 34 years of distinguished service. But at age 17, Shirley Steward was a scared teenager pregnant with the child of Ravi Zacharias' younger brother, Ramesh Zacharias. And she says Ravi Zacharias pressured her to get an abortion.
9. Untwisting the Scriptures Used to Enable Abuse 
Does the Bible really teach that Christians are supposed to give up their rights? And is it really wrong to "take up offenses" for someone else? The short answer is, No—as author Rebecca Davis reveals in her book series. We examine how, by twisting the Scriptures, some leaders condition Christians to accept abuse.
10. Insider Reveals Toxic Culture at Hillsong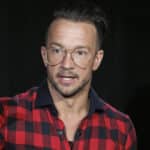 With churches in 28 countries, attracting hundreds of thousands of regular attenders, Hillsong has become one of the most influential evangelical movements in the world. But lately, the church has been rocked by scandal—and you'll begin to understand why after hearing from ministry insider Janis Lagata.
You can listen to episodes online or read interview transcripts, by following the links above to each episode page. Look for The Roys Report on all major podcast platforms including Apple Podcasts and Google Podcasts. Thank you for listening, and I look forward to sharing more soon.