Ben Courson, pastor of an Oregon megachurch, recently stepped down amid allegations of sexual abuse and misconduct. Now, witnesses have come forward with allegations that Ben's father, Jon Courson—founder of Applegate Christian Fellowship near Medford, Oregon—had an inappropriate relationship with a woman in the 1980s.
Also, like Applegate reportedly handled the recent allegations against Ben Courson, witnesses say church leaders in the 1980s covered up Jon Courson's misconduct, as well.
Plus, several former church members, including a former elder and staff pastor, are accusing Applegate of a pattern of bullying and lack of transparency. They say the church regularly did whatever Jon Courson wanted, even if it meant violating the law or overworking staff to the point of illness.
Courson, who was mentored by Calvary Chapel founder Chuck Smith, founded Applegate Christian Fellowship in the late 1970s. The church grew to include as many as 7,000 members, but due to COVID and the recent scandal currently has an attendance of a few hundred, former elder Paul Sandu said.
Courson retired in 2020, but still maintains a radio ministry called Searchlight. Jon's son, Ben Courson, was appointed to replace his father at Applegate. But in August, Ben stepped down after allegations of sexual misconduct by numerous women were made public.
Give a gift of $30 or more to The Roys Report this month, and you will receive a copy of "Jesus v. Evangelicals: A Biblical Critique of a Wayward Movement" by Constantine Campbell. To donate, click here.

The Roys Report reached out to Jon Courson, Ben Courson, and Applegate for comment, but no one responded.
An inappropriate romantic relationship
According to Western seminary adjunct professor Guy Gray, Applegate leaders knew of "an inappropriate romantic relationship" between Jon Courson and a female staff member in the 1980s. Yet, Gray told The Roys Report that Applegate refused to discipline Courson, and instead kept his sin private.
Gray got involved with the issue in the 80s because the woman left Applegate and began attending Medford Christian Fellowship, where Gray pastored at the time. Gray said the woman told him about a months-long relationship with Courson, which involved kissing in the church office and at least one encounter in a hotel room.
Gray said the woman didn't want others to be "hurt." So, he arranged a meeting between the woman, himself, another area pastor, and an Applegate elder in which the woman shared her story. Gray said the Applegate elder told the woman at the meeting that he believed her story, involving "lots of private meetings" with Courson.
Gray and the elder then met separately with the rest of Applegate's leaders and told them the woman's story, Gray said.
When confronted, Courson admitted to an "emotional affair" but nothing more, Gray said. Applegate didn't enact any discipline against Courson, according to Gray. Courson simply went away for a time and then returned to the pulpit without any official restoration or safeguarding.
Gray said he urged Applegate leaders to follow I Timothy 5:19-20, which instructs church leaders to expose sinning elders. But instead, church leaders reportedly cited Genesis 9 as their guideline, noting that Noah's sons covered up Noah's nakedness.
The leaders also said they had "prayed against" the "spirit of sensuality" that had descended on the church, Gray said, and believed this would take care of the problem.
"The response was essentially to ignore all of it and to move on," Gray said.
Gray's church, which at the time had ministry connections to Applegate, "disassociated" with Applegate because of Applegate's response. Gray said he's coming forward now because he's concerned about a pattern of spiritual abuse and abuse of power he sees in the evangelical church in America.
"(P)eople are getting hurt in the process and the church deserves something better," he said.
Former Applegate member Charleen Trimmer confirmed Gray's story about Courson.
She said that in the 1980s, Courson admitted in a Bible study meeting to an "indiscretion" with a female staff member but said the staffer "misunderstood" the relationship.
Yet Trimmer said she had "walked in on" Courson "kissing and embracing" the woman in the church office. Trimmer said she also heard Courson preparing for a Bible retreat in Hawaii that coincided with the woman staffer's vacation there. 
At the time, Courson was married to his first wife, who later died in a car accident.
"(Jon Courson) whitewashed the level of involvement and implied it was only a slight indiscretion, but I knew it was not true," Trimmer said.
She added that at the time, Courson said he'd go away to Calvary Chapel Costa Mesa for a few weeks for "his time of repentance." He returned to pastoral ministry at Applegate after that, Trimmer said.
"My heart is to see true repentance where there has been a long history of denial, cover-up and destruction of women's lives in order to bring restoration, healing and true accountability to all involved," Trimmer said. "Many women have been harmed by the Coursons' indiscretions throughout the years and families have been destroyed."
The Roys Report has reached out to the woman who reportedly had an inappropriate relationship with Courson through her daughter, but the woman declined our request for an interview.
'It's what Jon says'
Several former Applegate members have also come forward with concerns spanning decades that centered on Jon Courson's control of staff, church members, and church finances.
"It didn't make any difference if it's right or wrong, it's what Jon says," said Ken Skeen, a former deacon and elder, who was at Applegate from 1989 to 1999.
Skeen said he raised concerns in the late 1990s about Applegate's building projects, such as the Bus Barn—a church property that was used to house people for ministry training. Yet despite noting illegalities in the building plans, Skeen said he was rebuffed.
"There are no stamps, no fire exit. There's no way of putting 24 people up here," Skeen said he told Applegate's leaders. "It would be highly illegal."
Yet Skeen said the leaders responded that it didn't make any difference because "that's what (Jon) wanted."  As a result, Skeen quit his involvement with the church.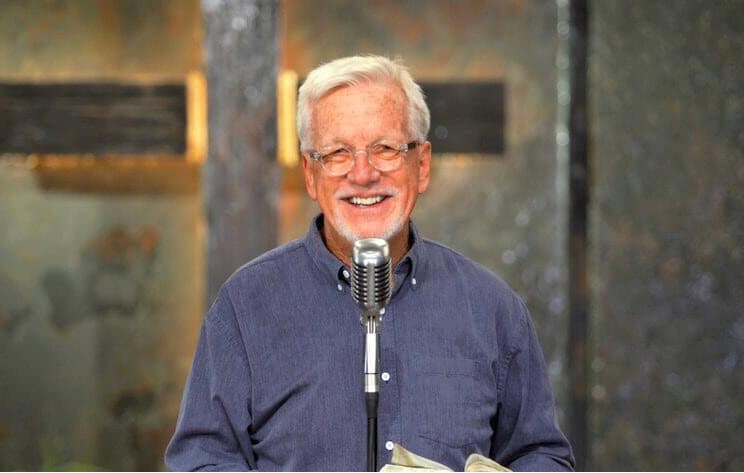 The Daily News has similarly reported issues with Applegate's buildings, including building without permits, building on a neighbor's property, and the alteration of a floodplain.
Joshua Jordan, a longtime Applegate member and pastor for five years, said church staff often weren't told how ministries were doing, where the finances went, or even who the elders were.
Once, in 2005, his family was asked to move to Mexico to help with a church ministry. But after they'd sold most of their belongings, the Jordans were told they weren't going after all; Jon Courson was going instead.
At the time, Jordan said he and his wife, Teresa, "rolled with it" and kept working for the church in other capacities. But last year, the Jordans began raising concerns when Jon Courson promoted Ben to be lead pastor.
Now Jordan looks back with skepticism at how the pastors handled past criticism.
"We always heard the lines that basically inferred that 'this is just a character attack on our family, on the Coursons, so we must be doing something right,' " Jordan said.
Collecting the wounded
Another dedicated Applegate member and daughter of a pastor, Heidi Smith, said she worked for church camps for long hours and little pay, which was typical of Applegate camp staff. But the work came with a cost: a bout of shingles at 19.
"We were doing it for Jesus," she said. "Any kind of suffering, any kind of personal conflict—that's the rug we slipped it under, because we would do anything for the expansion of the Gospel."
Applegate culture and sermons tended to be works-based mixed with a lot of end-time prophecies, she said.
When Smith discovered a grace-based Gospel, she was excited and started talking about it at church. But that conversation reportedly wasn't welcome. Smith walked away from Applegate in 2010.
"I felt like I was a daughter of the church," she said. "Shouldn't somebody from the church that I had given my entire life to, shouldn't they have come after me to help? But they never did."
Similarly, another former member, Paul Coughlin, said Jon Courson would make prophecies and predictions, often at New Year's Eve. Even though these didn't pan out, Coughlin said Courson wouldn't apologize.
 "That's how these guys operate," Coughilin said. "They don't have to give an explanation. No one ever really holds them accountable for really bad things they say."
Last year, around the release of Ben Courson's latest book, Flirting with Darkness: Building Hope in the Face of Depression, Smith started contacting others the church had wounded. Now, 53 people have joined a Facebook group Smith started, called Applegate Christian Survivors.
Applegate's response
Despite the allegations against both Jon and Ben Courson, church pastors haven't responded to The Roys Report's multiple requests for comment. However, the church recently removed Applegate Administrative Pastor Joe Stroble from its website.
As reported previously on The Roys Report, two former Applegate elders say that earlier this summer, Stroble covered up multiple allegations of sexual misconduct by Ben Courson.
When asked for comment, Stroble told The Roys Report to "save the dime and not call me back anymore."
Both last Wednesday's sermon at Applegate, and this Sunday's sermon posted online, make no reference to Stroble or any allegations against Ben Courson. On the Aug. 25 Wednesday night service, Pastor Alex Heater preached out of I Corinthians 3, urging the congregation not to judge others.
"The Lord says, when they come to church, it's a place to be open, to be real, not to judge one another, not to look down on one another, not to say, 'I can't believe what this person did,'" Heater preached.
Heater also warned his congregation against division and warned that God would come against anyone who would come "against His church."
The Roys Report reached out to Heater for further comment, but he didn't respond.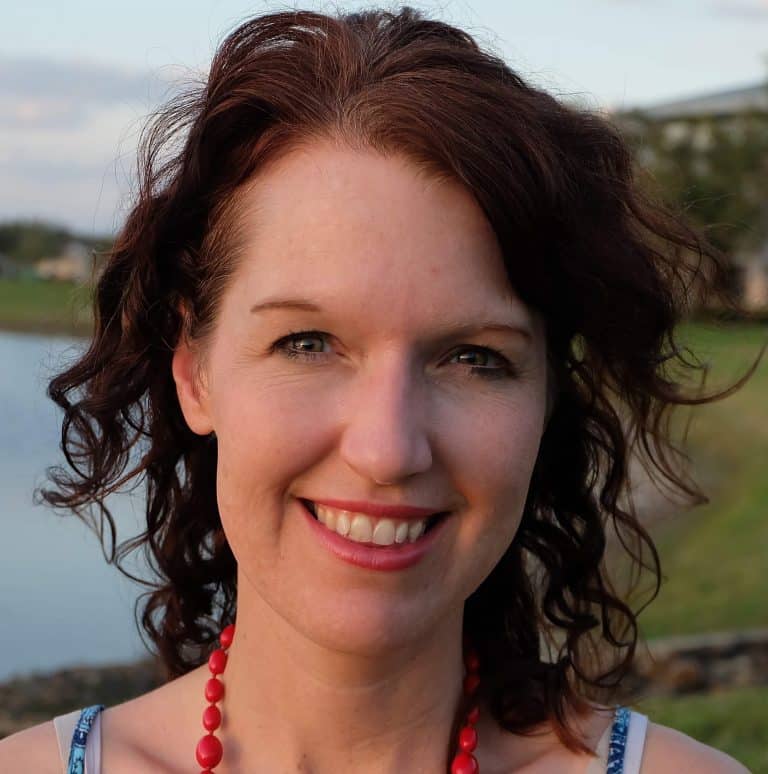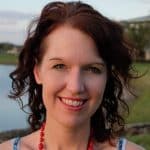 Rebecca Hopkins is a journalist based in Colorado.