A new apologetics ministry launched by Ravi Zacharias' daughter and former RZIM CEO, Sarah Davis, has released a video to prospective supporters decrying "cancel culture" as "anti-Christian."
Given that some have called for Davis and other former and current RZIM officers and board members to step away from ministry following their leadership failures, the video, narrated by former RZIM speaker Alycia Wood, could appear self-serving.
Author and former RZIM adjunct speaker, John Dickson, wrote in a message to The Roys Report, "Everything about this video is disturbing—from the content and timing, to the defiant tone of the voiceover. It feels like an attempt to leverage our valid concerns about 'cancel culture' to overturn people's ongoing concerns about RZIM's cover-up culture."
But the Lighten Group, Davis' new ministry, which was announced last month, said in a statement to The Roys Report: "Alycia's video on cancel culture is an example of the content we hope to create. It is not meant to be a response to the events that transpired at RZIM in any way."
The video was linked in an email sent recently to former RZIM donors, seeking their support for the Lighten Group. The email was sent by Kay Kalra, a "Major Gift Officer" for Lighten and the wife of former RZIM Vice President Sanj Kalra.  A similar email seeking support for Lighten was sent by Lighten Major Gift Officer Quinn Blattner, who's the daughter of longtime RZIM Board Member Chris Blattner.
Give a gift of $30 or more to The Roys Report this month, and you will receive a copy of "Jesus v. Evangelicals: A Biblical Critique of a Wayward Movement" by Constantine Campbell. To donate, click here.

"Our culture has embraced an additional definition of cancel, which includes erasing a person from our lives for what culture determines is an immoral word or action, no matter how long ago it was, or if they've changed since," Wood, says in the video.
"But when we cancel someone, we also cancel out words from our language. Redemption—gone. Restoration—gone. Forgiveness, justice, grace, mercy—all gone. And so, cancel culture makes its entrance into society in a way that couldn't be any more anti-Christian. Cancel culture and Christianity cannot coexist."
"Cancel Culture," by the Lighten Group:
Davis and other RZIM executives have apologized for their roles in allowing RZIM founder Ravi Zacharias to sexually abuse women. But numerous former RZIM employees say Davis and other RZIM leaders covered up Zacharias' misconduct and bullied whistleblowers into silence—something no former RZIM executive has admitted.
Some have also criticized the launch of Lighten (formerly called "Encounter") as simply a reboot of RZIM.
Since the revelations of Zacharias' abuse, the late apologist's books and radio programs have been pulled. Two branches of RZIM have either separated from RZIM or closed. And just recently, Sean McDowell, who had come under fire for posting an uncritical interview with RZIM Vice President Abdu Murray, removed the video of the interview online.
The Roys Report reached out to McDowell for an explanation, but he did not respond.
The recent emails from the Lighten Group to past RZIM supporters also raise questions about Lighten's relationship to RZIM.

Quinn Blattner begins her email: "Thank you so much for being a supporter of RZIM over the years. Through your partnership, we have reached thousands with the hope of the gospel of Jesus Christ."
She then explains Lighten's new ministry and adds that Lighten "will still be supporting former RZIM speakers and their ministries around the world."
The Roys Report asked Kristen Henriques if Lighten has received any funds or emails lists from RZIM.
Henriques responded: "As we are still in the gestational stage, we do not want to share incomplete information. However, we look forward to sharing more about our team, our vision, our board, and our organization in the near future."
She added, "We are a team who came from RZIM after an immersive and intentional season of repentance, learning, serving, and restitution."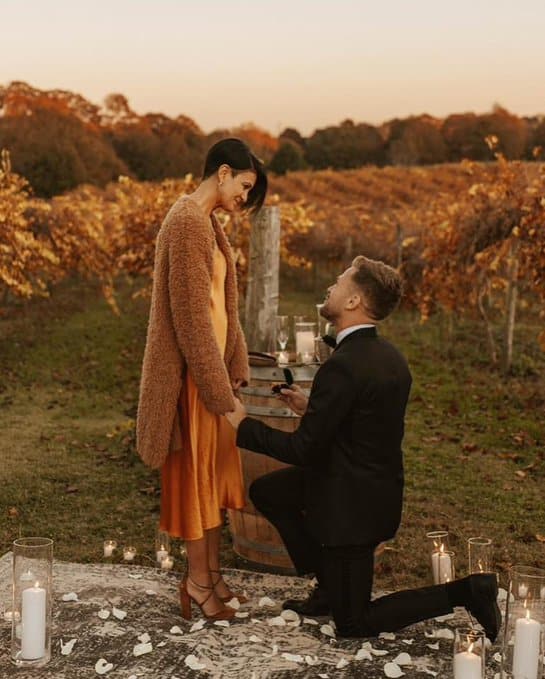 In addition to Alycia Wood, another former RZIM speaker working with Lighten is Louis Phillips, who recently got engaged to Sarah Davis. The marriage will be the third for Davis, 46, and the first for Phillips, who's 30.
Blattner also notes in her email that Lighten has "its own, brand new, Board of Directors" but does not name any of the directors.
To date, RZIM still has not revealed the names of its board members, though some key members like Blattner have become known through leaked audio and past 990 IRS filings.
Blattner's email ends with an appeal to donors reach out to her to discuss the new ministry.
UPDATE: In February 2022, Lighten Group launched its website. On the "About" page, it states that RZIM provided "initial funding through a loan."