Dr. Gilbert Bilezikian, a co-founder of Willow Creek Community Church, has filed a defamation lawsuit against Willow Creek and its elders for statements they made accusing Bilezikian of sexual misconduct.
The lawsuit, filed on Friday in Cook County Court, accuses the church and elders of falsely stating in a letter and weekend services four months ago that Bilezikian had engaged in "inappropriate behavior" with a congregant, identified elsewhere as Ann Lindberg.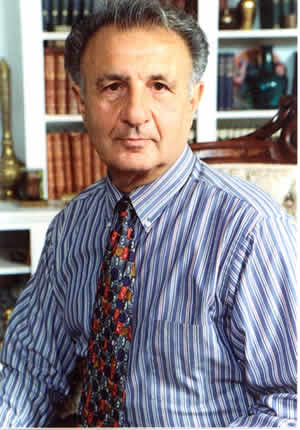 The elders stated that Bilezikian's behavior included "hand holding, hugs, kissing, inappropriate touching, and sending overly personal communication." They also stated that the congregant had first reported her story of abuse to church leaders 10 years earlier, and that at that time, the church had restricted Bilezikian from serving at the church. They added, however, that these restrictions were not enforced.
The lawsuit claims that the church published its statements without conducting an investigation or ever meeting with Bilezikian, despite Bilezikian's repeated requests for both. The suit also states that the church rushed to judgment. (The elders published their letter three days after Lindberg had posted her allegations against Bilezikian on Facebook.)
"The Elders and the Church spontaneously rushed to judgment to condemn the plaintiff, their long-term congregant and co-founder, for alleged behavior dating back 35 years or so, and did so in a mere three days without even an investigation or contact of plaintiff," the lawsuit states.
Give a gift of $30 or more to The Roys Report this month, and you will receive a copy of "The Ballot and the Bible" by Kaitlyn Schiess. To donate, click here.
The lawsuit also denies that Willow Creek communicated any restrictions to Bilezikian when leaders met with him in 2010 concerning his relationship with Lindberg.
"(T)he ERT (elder response team) advised plaintiff, without more, to simply cut off email contact with Ms. and Mr. Lindberg," the suit says. "Neither they nor anyone else at the Church conveyed to plaintiff any conclusion or belief that plaintiff had engaged in any inappropriate behavior of any sort or even that he had been accused of inappropriate behavior."
Newly hired Senior Pastor Dave Dummit told Willow Creek staff about the lawsuit in an email last night.
"This development saddens me," Dummit wrote, "but we stand behind the decision to make those public statements."
Dummit added that the "statements were necessary to communicate and take ownership for failed communication about (Bilezikian's) restrictions, which had been violated multiple times."
However, the lawsuit claims that Willow Creek's elders "over-reacted to criticism of the former Elders' response to the allegations against Pastor (Bill) Hybels."
The entire elder board of Willow Creek resigned in August 2018, admitting it had made a mistake by failing to believe the women who had accused founding pastor, Bill Hybels, of sexual harassment. Hybels retired early following the allegations but has denied any wrongdoing. However, an independent review conducted by the church found that the allegations were credible.
The lawsuit further alleges that the church's statements were made "in the charged climate of the national 'Me Too' movement," which has been "exploited to condemn innocent men on the basis of false claims without any notion of due process for the accused."
The lawsuit states that Willow Creek's statements have severely damaged Bilezikian's reputation. As a result, it alleges that Bilezikian will lose royalties on books, as well as honoraria from speaking and consulting engagements.
Bilezikian, who was a professor of New Testament at Wheaton College for more than 25 years, was a well-respected scholar and author. However, following allegations of sexual harassment by several former students, Wheaton College rescinded Bilezikian's title of Professor Emeritus.
"Plaintiff's employment and profession includes writing, speaking and consulting on matters concerning the Christian Bible and Christian morality, including advocating for gender equality and the inviolability of marriage and against misogyny," the lawsuit said. "The defendant Elders' statement therefore prejudices him in his profession . . . His audience will not trust him to teach on matters of Christianity and moral precepts and will deem him hypocritical and immoral."
The lawsuit is seeking "special" and "punitive damages" as the "Court deems just and equitable." It also is seeking an injunction, ordering the church to remove from the internet its letter about Bilezikian and video of a service including statements about Bilezikian. Plus, the suit seeks to remove an FAQ the church published apologizing for not enforcing restrictions against Bilezikian.
It appears that both the letter and FAQ have already been removed.
Lawsuit Filed by Dr. Bilezikian:
BilezikianLawsuitVsWillowCreek