Non-disclosure agreements (NDAs) have been increasingly used to muzzle people within evangelical churches and Christian organizations. They also can hide misconduct or suppress evidence and testimony.
Now, a group of advocates are asking churches and Christian organizations for a pledge to put away the muzzle — and to take it off where it's already been used.
#NDAfree launched today as a movement to draw attention to the use of non-disclosure agreements and similar gagging contracts in the evangelical world. The campaign advocates against their misuse within Christian organizations. Its website shares stories of individuals who've been subject to NDAs and offers a pledge that organizations can take to avoid using NDAs and release others from existing NDAs.
"This is Christians clearing up their own backyard," said Lee Furney, one of the four launch team members. "We need to do some housekeeping really. If we're going to invite other people into the house and say to our non-Christian friends, come and hear something about Jesus, we need to deal with these things and lead the line on clearing this stuff up."
Furney is an advocate for reform in how the Church of England handles abuse allegations. He hasn't been subject to an NDA himself, but has spoken to many people who have.
Give a gift of $30 or more to The Roys Report this month, and you will receive a copy of "Wounded Workers: Recovering from Heartache in the Workplace and the Church" by Kirk Farnsworth. To donate, click here.
NDAs and their cousins, non-disparagement agreements, can legitimately be used to protect intellectual property or some personal data, according to the #NDAfree website. They may appear as a clause in a settlement agreement ending a dispute.
But NDAs are rarely needed in churches, Furney and the other advocates say.
Many legal jurisdictions already have adequate legal protection for privacy and confidentiality. An NDA is usually unnecessary when intellectual property isn't in question, the campaign's website explains.
 "Too often, these tools are used to silence people following abuse or whistleblowing" in churches and other Christian organizations, according to the #NDAfree website.
In the U.S., an NDA can't prevent someone from cooperating with law enforcement investigations or blowing the whistle on illegal conduct. "Yet despite these protections, NDAs are sometimes used in ways that allow the cover-up of abuse, sexual harassment, racial discrimination, or other immoral actions," Joe Carter wrote last year for The Gospel Coalition.
Diane Langberg, a Christian psychologist and advocate for victims of abuse, noted that NDAs she's encountered have "always been an agreement to exercise power over and hide sin."
"In my experience, such a requirement is demanded for the sake of a system – usually a ministry of some sort," Langberg wrote earlier this year. "So a Christian is asked to agree to cover-up wrongdoing for the sake of the system – or worse, for the sake of God's reputation. It suggests that to speak truth is to hurt God and his name. How can this be?"
NDAs have been used in a host of major stories The Roys Report has covered.
Furney himself is the only survivor so far to speak out on the record about horrific abuse carried out by prominent vicar Jonathan Fletcher. Fletcher has been called the "pope of evangelical conservatism" and is now at the center of a massive scandal in the United Kingdom.
The moral problem with NDAs, Furney said, is that they muzzle a Christian who feels called to tell the truth.
"We need to read God's word and also discern through our conscience what God's telling us. What the NDA does is bind the conscience, so if you think God's telling you, you really need to share this with someone, you can't do that because there's all sorts of legal repercussions," Furney said.
He noted that in some cases "if you follow the letter of the law in some of them, you can't even tell your Christian therapist . . . It's just appalling."
Biblical mandates to care for the poor and oppressed also conflict with the silence mandated by an NDA, Furney added. But he acknowledged that many who have signed NDAs did so under difficult circumstances, often with their family's livelihood at stake.
The #NDAfree movement spans continents. Furney is based in Malawi in East Africa, and other launch team members hail from the U.S., the U.K. and France. One, Ben Nicholson, blew the whistle in 2018 on a U.K. charity. Another, Christina Ruiz-Stigile, was events director at Ravi Zacharias International Ministries.
"It really is a global campaign," Furney said "There's no limits to it, so we think that every church and every organization really needs to be asking itself this question, working out what its policy is ahead of time before they have to deal with these issues, hopefully."
Response from other advocates and NDA signers has been "fantastic," Furney said. He didn't claim any particular expertise, but said the team is simply trying to pull together in one message the recommendations many have made.
"There's loads and loads of victims who are really encouraged and enthused by this," he said. "It's just difficult for them to say that they've got NDAs and say how enthused they are. But some will do that nonetheless."
Furney acknowledged that the #NDAfree campaign is just the start of an ongoing conversation. He'd be happy to see it reach beyond evangelical circles into the wider Christian world and even into secular spaces.
"Truth is truth, doing good to people is doing good to people," Furney said, "and hopefully Christ gets the glory, is the ultimate goal."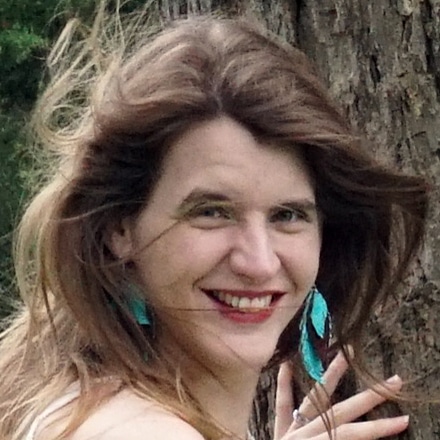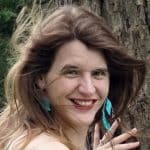 Sarah Einselen is an award-winning writer and editor based in Texas.