Megachurches and ministries—including some rocked by controversy and scandal—are receiving a second round of federal Paycheck Protection Program (PPP) forgivable loans.
In January, Harvest Bible Chapel received a $2 million PPP loan. In 2020, the megachurch received more than $2.5 million.
Also in 2020, Harvest gave its disgraced pastor James McDonald over $1.2 million, despite a church audit that found McDonald had misused $3.1 million in church funds for personal use.
Harvest's Chief Information Officer has also been charged with stealing $262,000 from the church.
In March, Ed Young Jr's Fellowship Church received $1,520,345, the same amount it received in 2020.
Give a gift of $25 or more to The Roys Report this month, and you will receive a copy of "I Can't Hear God Anymore: Life in A Dallas Cult" by Wendy Duncan. To donate, click here.

Recently, Young sold his beach house for a reported $5.5 million. Additionally, over the past 11 years, an employee of Young's church embezzled over $1 million in church funds. 
Loans totaling $1,147,593 have gone to Hillsong Church and its subsidiaries this year. Hillsong has been the target of numerous recent scandals.
Former Hillsong NYC Pastor Carl Lentz resigned last November and admitted an adulterous affair. Several Hillsong pastors, including Lentz, have been accused of spending tithe money to support their lavish lifestyles. And Hillsong's Dallas campus recently closed indefinitely after the misuse of funds became public.
In April, Relentless Church, pastored by televangelist John Gray, received $1,062,500. Last year, the church received $1,250,000 from the government.
Also last year, Gray admitted he was unfaithful to his wife for at least the second time and the church renewed a property dispute with another South Carolina megachurch.
In 2018, Gray purchased his wife a $200,000 Lamborghini. That same year, the Greenville News reported that Gray was living in a $1.8 million home that was bought by Relentless. Church leaders said the Relentless-owned home was needed "to attract a leader of Gray's caliber."
The PPP loans were intended to help small businesses and non-profit organizations retain employees during the Covid-19 pandemic. Yet many have gone to large megachurches and Christian ministries.
In December, the Trinity Foundation reported that at least $78.6 million in loans were given to religious TV networks, independent religious TV stations, TV preachers, and churches/media ministries with national TV programs.  Trinity added that the total would exceed $82 million if churches with 24/7 streaming channels in the same class as television were included.
The forgivable loans have attracted an alarming number of scammers. Two cases involving religious organizations have received significant media attention.
MinistryWatch reported that ASLAN International, a ministry in Florida, received an $8.4 million loan and then purchased a $3.7 million home. And The Roys Report reported that Maryland pastor Rudolph Brooks Jr. purchased 39 cars after his church received a $1.5 million loan.
So far, $740 billion in PPP loans have been approved by the Small Business Administration.
2021 Paycheck Protection Program Loan Recipients:
Associated Christian Television System – $185,026
Harvest Bible Chapel  – $2 million
Total Living International operates Total Living Network – $221,100
The Relentless Church led by televangelist John Gray – $1,062,500
Hillsong NYC LLC – $710, 877
Hillsong Events LLC – $207,919
Hillsong Channel LLC – $228,797
Oral Roberts Evangelistic Association led by televangelist Richard Roberts – $369,235
Churchome led by Pastor Judah Smith – $1,570,313
Fellowship Church led by televangelist Ed Young Jr. – $1,520,345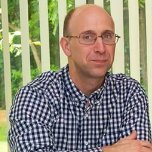 Barry Bowen is a researcher and writer with Trinity Foundation. Jackson Elliott contributed to this article